In our holiday issue I shared my favorite DIY christmas craft- Salt Dough Ornaments. I love the versatility of the craft, you can literally make anything! It's also great for all different ages and "Crafty" skill levels. But having grown up on an almost 100% DIY Christmases, I had so many more ideas I wanted to share with you!
One idea I had was to share some ornaments I had made as gifts last year- but my artistic team (aka, the Two Year Old) proved that it wasn't a good fit for a kids craft article- this one is definitely for growns ups!
First, pick up some plain glass orb ornaments- I prefer the classic round, but oval or tear drop will looks just as stunning.
Slice a birthday, wedding invitation or book page carefully into small strips. In my example the sizes of the strips vary from 1/4″ wide to 1/8″ to keep our names from getting cut in half.
Carefully roll each strip and fit it into the ornament. Use a thin stick (I used the end of a paintbrush) to move the strips around as you add more until they are curled and positioned how you would like them to be.
Then replace the ornament cap and tie a ribbon around (or just through the cap's loop.) et voila! A pretty keepsake ornament made in no time flat.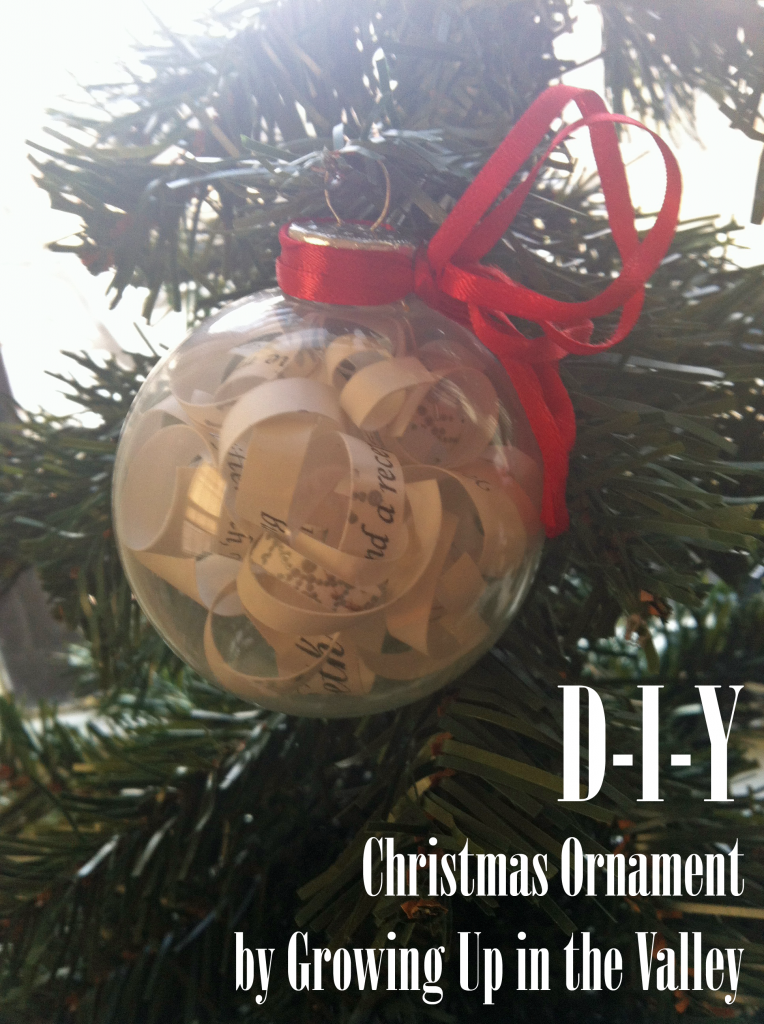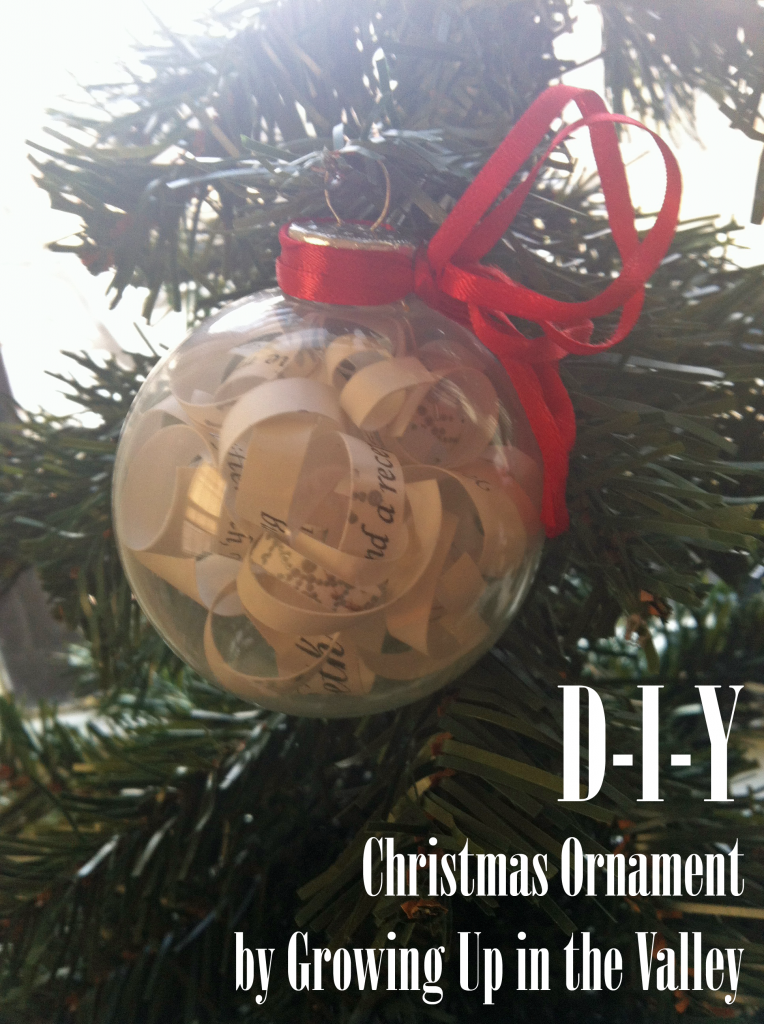 I've created a Pinterest board- DIY Christmas Decor showcasing some more of my absolute favorites. Some I'm sure you have heard of- the classic cinnamon & applesauce dough, hand-print Rudolphs and Popsicle stick Santas are all well known. There's also some fun new ideas like cottonball cupcakes or puzzle piece snowflakes. If you make anything with your family email us a picture at Tracy@Growingupinthevalley.com!