This is a fun, simple craft that is perfect for a back-to-school party! You use sliced apples to decorate a simple tote or t-shirt. It would also make a great teacher's gift at the end of the school year!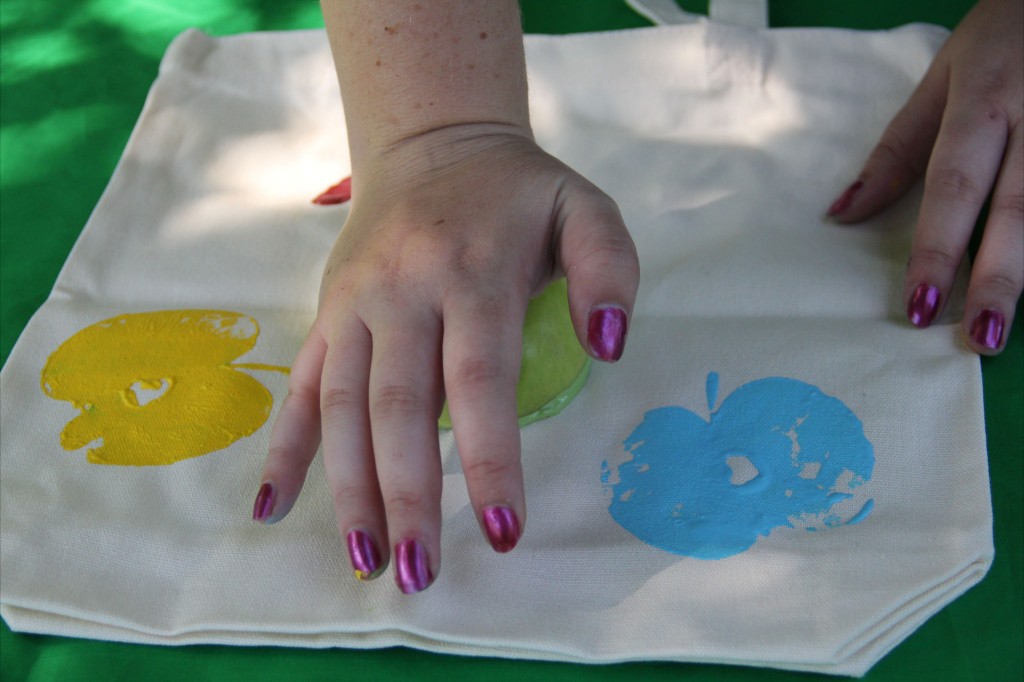 Supplies:
Fabric paint
Canvas bag
Apples
Knife (Adults only!)
 Have a grown up carefully cut your apples in half with a sharp knife.
 Cut vertically for a traditional apple print, horizontally for a star print.
Once cut, you should lightly cover your apple with fabric paint then press hard onto your canvas bag.
Remember to lift straight up and not to use too much paint or the apple shape will be distorted.
Continue stamping your apples as desired.
Add iron on patches, glitter paint, buttons, or any other decoration you'd like.
Follow the paint's drying instructions before filling up your bag with your favorite books or school supplies.