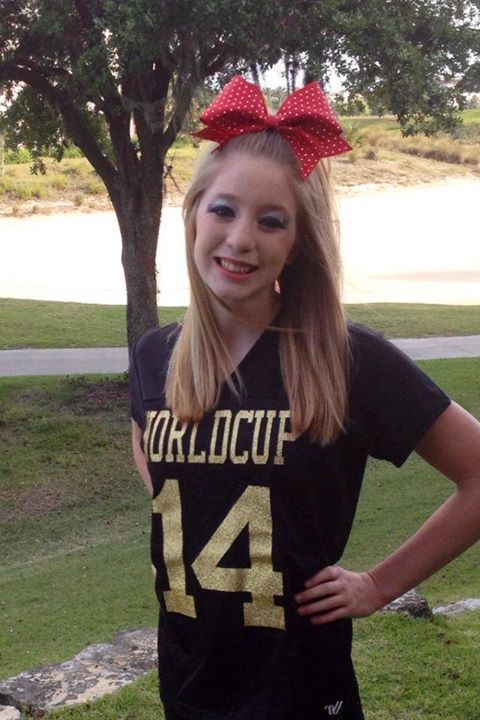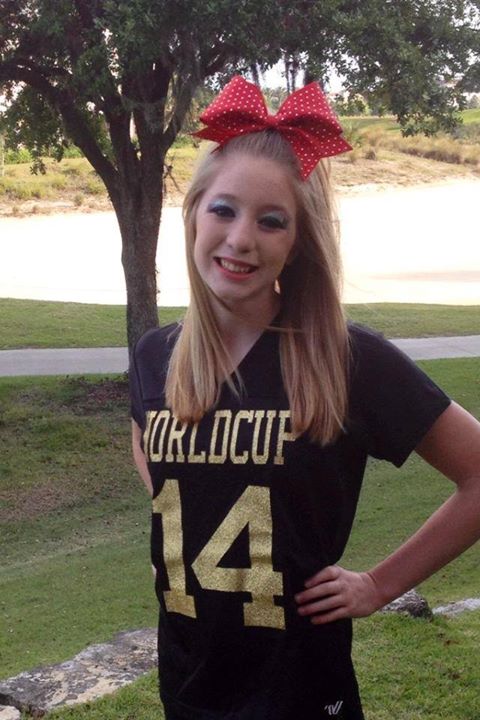 The day before her brain surgery, 14-year-old Savannah Day of Botetourt County had plenty to keep her busy. One of the highlights—preparing for a press conference which showcased the thousands of toys she and her family had collected for the Cincinnati Children's Hospital, where she would be spending the next couple of weeks.
Savannah has been a cheerleader since she was three years old. So when she and her sisters, 17-year-old Sierra and 6-year-old Chloe, all cheerleaders, found out that her surgery was set for Christmas time, they did what they knew best—decided to support and cheer on the other patients who would be at the Cincinnati Children's Hospital.
The news regarding her surgery date came at the end of September. The idea was concocted at a Team Allstars cheer practice on that very day. Their mother Michelle remembered that particular drive to practice being a quiet one. Except for Chloe, whose question had more meaning than she realized: "Santa comes through Ohio, right?"
After practice, Michelle was told that the girls decided they wanted to hold a toy drive so that they could take Christmas to the other patients. Her husband James called the hospital to find out how many kids would be spending Christmas there. The plan at that point was to try and collect 500 toys to take to the sickest kids in the hospital. But Michelle said, "The toy drive took on a whole life of its own." Cheer 4 Savannah was underway.
But Savannah's story doesn't begin there. The brain surgery was her14th surgery. She has been in and out of the hospital for most of her life dealing with diabetes, asthma, sleep apnea, blood disorders, postural orthostatic tachycardia syndrome, hemiplegic migraines, scoliosis, hydrocephalus and Ehlers-Danlos syndrome. "Almost every single time we conquer something, something else comes up," her mother said.
Her latest diagnosis came in August when they went to the Cincinnati Children's Hospital for a second opinion regarding her migraines. While Michelle commended the efforts of Savannah's previous doctors, she said her gut told her they needed to do something more. "We thought we were going for better medicine," Michelle said, "but we came home devastated." In Cincinnati, Savannah was diagnosed with a Chiari 1 malformation and had extensive fluid built up on her brain. The doctors knew she needed surgery soon, the question was when they could get her in. "You just have to wait," Michelle said. "They do surgeries for kids all over the world."
The news that she needed surgery came just a week before school started. "I sent them into school to deal with it," Michelle said, explaining that rumors ran amuck. Michelle said students were talking about Savannah, saying she had a tumor or that she was going to pass away. "It was a very tough first few weeks."
But Savannah embraced her adversities. Based on the normal protocol, Read Mountain Middle School had planned to hold an assembly in order to address the school about Savannah. But when Savannah found out, she said she wanted to tell everyone herself. "Something greater took over," Michelle said. "She's really strong. She's found something stronger than I've ever seen."
The toy drive became a way for the family to deal with their emotions. "Whenever anyone brought up the surgery, we quickly turned to the toy drive," Michelle said. "For our kids, this was the answer." She explained that when people asked what the­­y could do, they simply asked them to donate a toy. In just over two months, through the Cheer 4 Savannah campaign, the family collected over 4,000 toys for the hospital, with the help of other cheer squads, friends and family.
It wasn't until after the surgery that the Day family began to fully realize what an impact the toy drive had really had. Savannah's surgery went over without complications and she was moved from ICU the following day to a bed with a Grinch-themed comforter in a room that her family draped with red and green festive links. Upon arrival to her new room, Savannah found a card from another teenage brain surgery patient explaining how Savannah had helped give her the courage to go on with her life. Another note from a young couple, who had been in the hospital with their newborn for 6 weeks, expressed how the toy and Savannah's story came at just the right time. Michelle explained that note after note brought them to tears. "We knew we had done a good thing, but we never dreamed that Savannah's courage would carry through to other patients in the hospital," Michelle said.
The Cheer 4 Savannah Facebook page quickly gained "likes" too, many of which were from patients at the hospital. The page was initially created to update friends and family, yet Michelle explained that tons of people started following the story through Facebook, over 3,000, in fact. "I never saw that coming," she said.
Savannah also had plenty to keep her smiling during her stay at the hospital. She was visited by Miss Ohio, the Cincinnati Bengals cheerleaders, Ciara Bravo from Nickelodeon's Big Time Rush, and maybe more importantly, her best friend Sidney. Just over a week after surgery, on Dec. 20, she was released from the hospital to stay with a local Cincinnati family, so she could be close by in case of complications and for one more doctor's appointment before returning to their home in Troutville.
This is a story in itself. Christopher and Katrina Terry and their children Samantha and Jacob, who hosted the Day family, are former residents of Botetourt; however, they did not previously know the Days. When they moved, they never cancelled their newspaper subscriptions; when they ran across Savannah's story, they stepped up to help. Savannah and her mother met the family during their September visit and the relationship has only grown from there. The Terry's opened their home to the Days for the remainder of their Cincinnati stay, even though they would be back in Botetourt visiting family for the holidays for much of the time. "Throughout our journey, everything seemed to fall into place," Michelle said.
The day that Savannah was released added another layer to her story. Finneytown, a Cincinnati district, jumped aboard the campaign, and on the day of her discharge, Savannah found herself at Finneytown High School's basketball game. She was able to thank the cheerleaders, players and community for their support and later rode the bus they had filled with toys over to the hospital for a second distribution of toys.
And that is not the end. There are already plans in place to provide the hospital with an indoor playground and hold a Christmas in July event. Varsity Spirit Corporation created "Cheer 4 Savannah" buttons that they are selling at competitions for five dollars apiece, with all proceeds going to the now-established charity. "The girls are very passionate about it," Michelle said. "It doesn't look like we are going to get a break."
And as the charitable plans continue, so does Savannah's road to recovery. Michelle explained that while kids recover more quickly, this particular surgery can have a full recovery time of three months to a year. Their hope is that Savannah will be able to return to competition cheer as early as spring. The doctors have also decided to see Chloe in the spring for precautionary testing. "The journey is never going to be over," Michelle said.
With the charity continuing and additional doctor's appointments for both children, combined with all of the friends they have made, Michelle said "the path is leading us back to Cincinnati," which she now considers a second home.
So another Christmas is behind them. One spent in Cincinnati. One they will never forget. And a simple act of compassion helped them through their journey. "We couldn't have made it through without the toy drive," Michelle said. "It brought a Christmas spirit to the entire hospital."
by Katie Lewis