Shake Up Your Weekly Recipes
Every family has mealtime favorites that they rotate during the week: meatloaf, spaghetti, and chicken are some of the most popular. Change the old routine up a bit by incorporating these three kid-friendly dinners into your family's weeknight meal repertoire.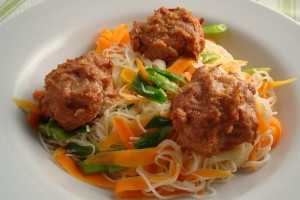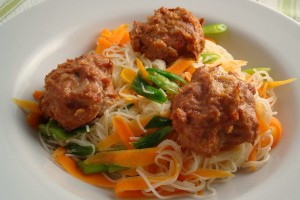 Asian Chicken or Turkey Meatballs with Teriyaki Glaze
This delicious Asian-inspired meal (serve with steamed rice and broccoli for a complete dinner) is perfect for kids and adults alike. Tender chicken (or turkey) meatballs are covered in a savory teriyaki glaze that even the pickiest eater will adore.
Ingredients for the Meatballs:
1 lb. lean ground chicken or turkey
1 large egg
¼ cup plain breadcrumbs
2 green onions, sliced
1 tbsp minced garlic
1 tsp minced ginger (or use ¼ tsp dried ground ginger)
½ tsp freshly ground black pepper
Pinch of sea or kosher salt
1-1/2 tsp soy sauce
2 tbsp cornstarch
Ingredients for the Glaze:
1 cup reduced sodium teriyaki sauce
2/3-3/4 cup cold water
4 tsp. cornstarch
Directions:
Combine ground poultry with egg, breadcrumbs, green onion, garlic, ginger, pepper, satl and soy sauce. Stir well to combine; stir in and mix in the cornstarch.
Form into 1-1/2 inch balls and squish to flatten slightly. Heat small drizzle of vegetable oil in large skillet over medium-high heat. Add half of the meatballs and cook until golden-brown on both sides. Repeat with other half of meatballs.
Remove meatballs from skillet and keep warm. Combine glaze ingredients and pour into skillet; bring to a boil. Reduce and add the meatballs back into skillet.
Serve with steamed brown rice and fresh steamed broccoli.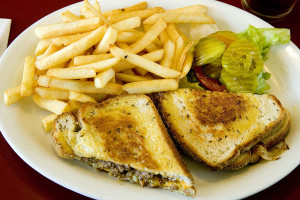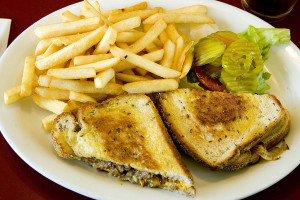 Cheddar Beef Sandwiches
These cheesy sandwiches are perfect for a quick weeknight meal, especially easy to make for those back-to-school nights. Serve with fresh veggies with dip, or oven-baked French fries.
Ingredients:
1 lb. lean ground beef
1 can condensed Cheddar cheese soup
2 tbsp Worcestershire sauce
1 tsp Dijon mustard
1 medium onion, chopped
1 pkg. hamburger buns or sub rolls, toasted
Directions:
Brown meat and onion until browned; drain off fat and return to skillet.
Add remaining ingredients (except buns) and simmer approximately 10 minutes.
Serve on buns or rolls with extra mustard and pickles for topping.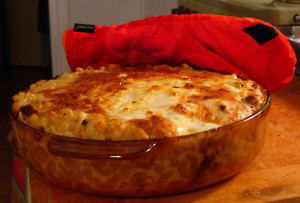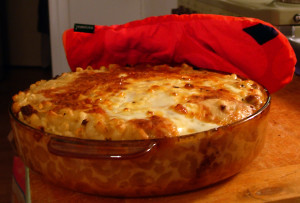 Peppy Pepperoni Pizza Pasta Casserole
This easy casserole meal will have kids running to the dinner table. Featuring savory sausage, pepperoni and lots of cheese, it's a surefire winner for a quick weeknight meal.
Ingredients:
1 lb. bulk pork breakfast sausage
½ pkg. pepperoni
1 medium sweet onion, chopped
28 oz. jar spaghetti sauce
2 cups short pasta (like corkscrew, ziti or even elbow)
8 oz. pizza cheese blend (or just use shredded mozzarella)
Directions:
Cook pasta according to package directions.
While pasta cooks, brown sausage with onions until browned and drain off fat.
In large bowl, combine the sausage and onion mixture, the drained pasta, pepperoni and spaghetti sauce.
Pour into a large 13×9 baking dish (coat with cooking spray before to keep from sticking) and sprinkle the cheese evenly on top.
Cover with foil and bake at 375° for 35-40 minutes, or until bubbly.
Uncover and bake an additional 5 minutes or until the cheese on top melts and starts to brown.
Serve this casserole with garlic bread and a fresh salad.