Fun and Easy New Year's Crafts to do at home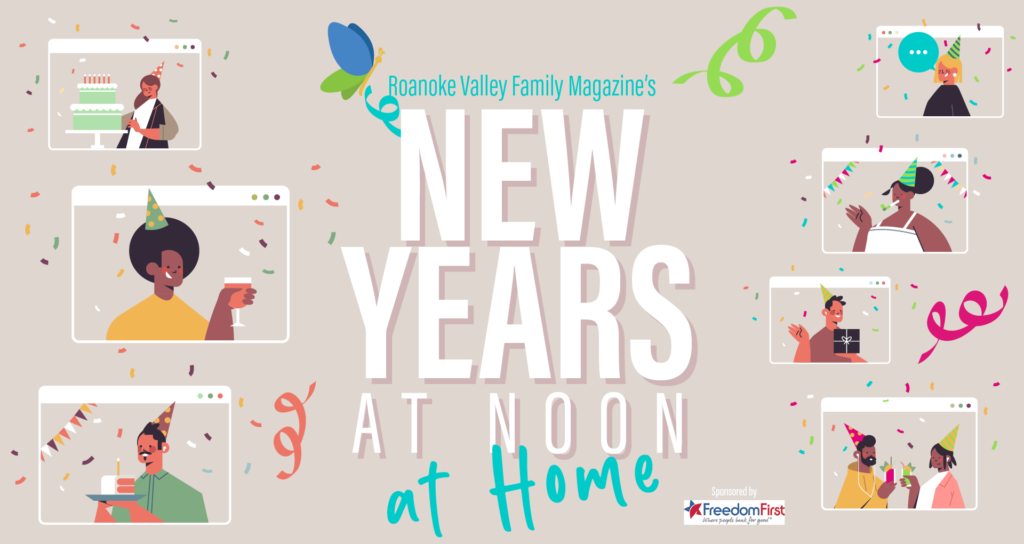 If you want to celebrate with the New Year with kids, here are some easy crafts to try out. You should have all the materials on hand, so a last-minute trip won't be needed. After all, this new year we're all for simplicity, right?
You'll need: Clear ornaments
Didn't have time to DIY ornaments this year? If you have extra plastic clear ornaments lying around from Christmas, make noisemakers instead. Using beads (or even beans) fill up the clear ornament, making sure to seal it with hot glue or tape. Then shake, shake, shake to your heart's content.
Find the tutorial at Project Nursery.
You'll need: Empty toilet paper tubes
Come midnight (or any hour you wish), these confetti poppers will be a fun way to celebrate the new year. Jazz up your toilet paper tubes, attach a cut up balloon with tape, and add confetti to make these perfect little poppers.
Get the tutorial at Smashed Peas and Carrots.
You'll need: Paper
Write down your wishes for the new year on these adorable stars. You can print the stars or have the kids trace a star cookie cutter. Jazz it up any way they wish, then punch a hole and attach a ribbon. Have them hang it on a tree or branches. No tree or branches? Just place the wishes in a jar or bowl.
Get the tutorial at No Time for Flashcards and the printable star at Soho Sonnet.
You'll need: Paper plates
You know the kids love making noise, and this paper plate noisemaker gives them another reason to make a ruckus. With a paper plate, have the kids decorate one side of the paper plate any way they wish, then attach ribbon on the edges with tape. Add dry pasta or beans in the middle, fold the plate in half, then staple the edges. Tada!
Get the tutorial at Kix Cereal.
You'll need: Paper
Can't have a party without party hats, and it doesn't get any easier than printing the hat, cutting it out and decorating it. If you'd like to make it your own, trace the paper hat on card stock and decorate it any way you like.
Get the tutorial at Artsy Craftsy Mom.
You'll need: Paper plates
Make festive decorations to ring in the new year, and banners are perfect. Grab four paper plates, write 2 on two plates, 0 on one plate and 1 on the other. Have the kids decorate each plate as they wish — glitter, glitter glue, crayons, stickers — the options are endless. Punch a hole in each plate then string together and hang.
Get the tutorial at The Gingerbread House.
You'll need: Paper
I love reflecting on the past. This free printable lets kids write down their favorites from the year. Fill it out and color it, then keep it somewhere safe and read it next year.
Download a printable at Fun Loving Families.