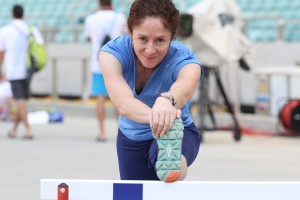 Finding the time to stay active can be tough, and even if you do find the time, doing the same workouts over and over can get pretty boring. But you don't need a gym to spice up your routine. There are plenty of phone apps, websites, and YouTube channels to help you add some flavor into your workout routine. Below are just a few YouTube Channels to get you started!
POPSUGAR Fitness
POPSUGAR Fitness "offers fresh fitness tutorials, workouts, and exercises that will help you on your road to healthy living, weight loss, and stress relief. Check out Class FitSugar, our do-it-along-with-us real-time workout show hosted by Anna Renderer who will inspire you to sweat alongside fitness experts and Hollywood's hottest celebrity trainers."
https://www.youtube.com/user/popsugartvfit
blogilates
Blogilates has "full length POP Pilates and fun Bootcamp Sculpting workouts to Top 40 Hits with certified fitness instructor Cassey Ho."
https://www.youtube.com/user/blogilates
BeFit
BeFit provides "high-quality, free workouts on BeFit! Transform your body and workout with top fitness trainers Jillian Michaels, Denise Austin, Jane Fonda and more. Slim your waistline, tighten and tone your arms and get a great butt for free."
https://www.youtube.com/user/BeFit
ToneItUp
ToneItUp provides users with full-length workout-along videos and video series.
https://www.youtube.com/user/ToneItUpcom
Women's Health
Women's Health provides "actionable tips and expert advice on fitness, health, nutrition, weight loss, sex and relationships, beauty, style, career and everything in between. To become a better version of yourself, Women's Health gives you the latest insight and resources to get there… and the encouragement you need to feel great about yourself every step of the way."
https://www.youtube.com/user/WomensHealthMag