OT in the Community: Holiday Gifts to Promote Play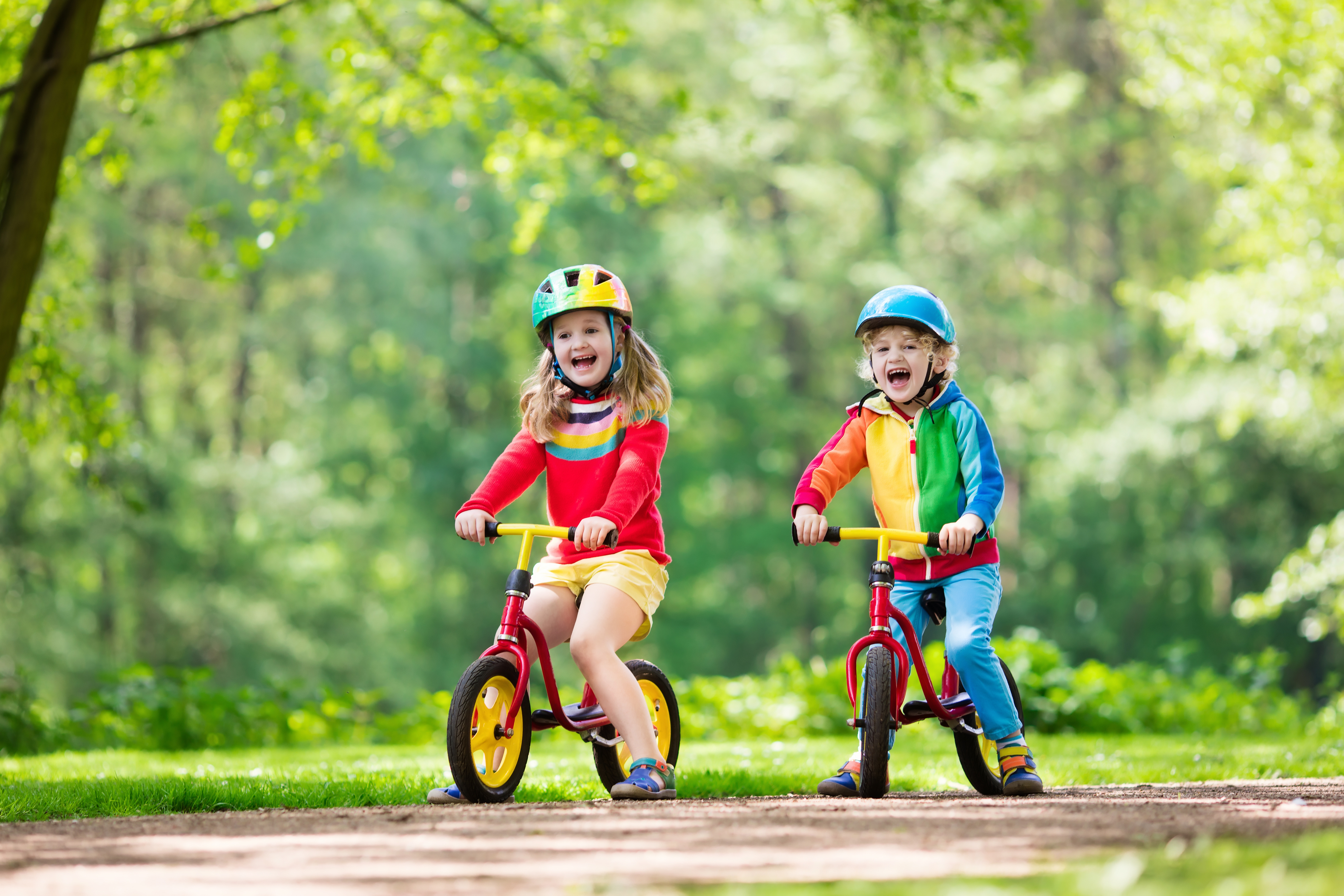 OT in the Community: Holiday Gifts to Promote Play
by Lauren Pittard
As an occupational therapist, my role is to promote participation in functional and meaningful activities. Think of "occupation" as anything somebody does to occupy his or her time. Children often spend their time playing, which makes play a very important childhood occupation. There are tons of benefits to play! Play exploration and participation can provide enjoyment, enhance cognitive skills, strengthen motor skills, and allow children to practice social interactions.
When picking out holiday gifts, it is important to consider your child's developmental age, not just their chronological age. If you pick out a toy that's too easy, she won't be very motivated to play with it. Alternatively, if the toy is too hard, she'll be too frustrated to have any interest in it. Thankfully, there are many fun items out there that can address multiple developmental skills — like motor, visual-perceptual, social, etc. — simultaneously.
While holiday shopping, I challenge you to ask yourself two primary questions: Will my child be motivated by this toy? And what are three different ways my child can play with this toy to promote development? Here are just a few examples to consider:
Learning
Communication
Problem-solving
Caring for belongings
Creativity
Here's a gift guide organized by skills you want to emphasize with your child. But don't forget — whichever items you choose, help create memorable moments by engaging in play with your child.
MOTOR SKILLS (fine, gross, and visual-motor skills)
V-Tech Sit-to-Stand learning walker
Gymnic Rody Horse
Balance Bike
Melissa & Doug Poke-a-Dot books
Bowling game

Hover soccer ball
Stomp rocket launcher
Roller skates (don't forget the protective gear!)
Twister
Bop-It
Fisher-Price Laugh & Learn Piggy Bank
Lite Brite
Squigz
Spot it! & Spot It! Jr.
Crayola Color Wonder Mess-Free coloring books
I Spy books
PROCESSING SKILLS (creativity, motor planning, problem-solving, etc.)
Mental Blox
Mad Libs
Playskool Busy Gears
Hoppers logic game
Rush Hour logic game
Connect 4

Dress-up clothes
Pretend kitchen, toolkit, etc.
Blokus
Magnetic tiles
Building sets
Story Cubes
Sequence for Kids
Puzzles
Shape Sorters
I Can Do That! game (Cat in the Hat and/or Marvel editions)
SOCIAL INTERACTIONS (following directions, sharing, emotional regulation, etc.)
Hedbanz (various editions)
Mermaid Island board game
Apples to Apples (various editions)

Jenga
Charades (various editions)
Fidget toys (spinners, blocks, etc.)
Compression sheets
Red Light Green Light with Motion Sensor
Duplo Emotion Legos
Wooden mood puzzle
Meditation cards
Positive Quotes coloring book
It is important to remember that every child is different, so these gift ideas may not be appropriate for your child's individual needs and abilities. If you have concerns related to your child's development, consult with your pediatrician to determine if an occupational therapy evaluation would be beneficial to help incorporate strategies into your routine so your family can live life to the fullest.
Share This: