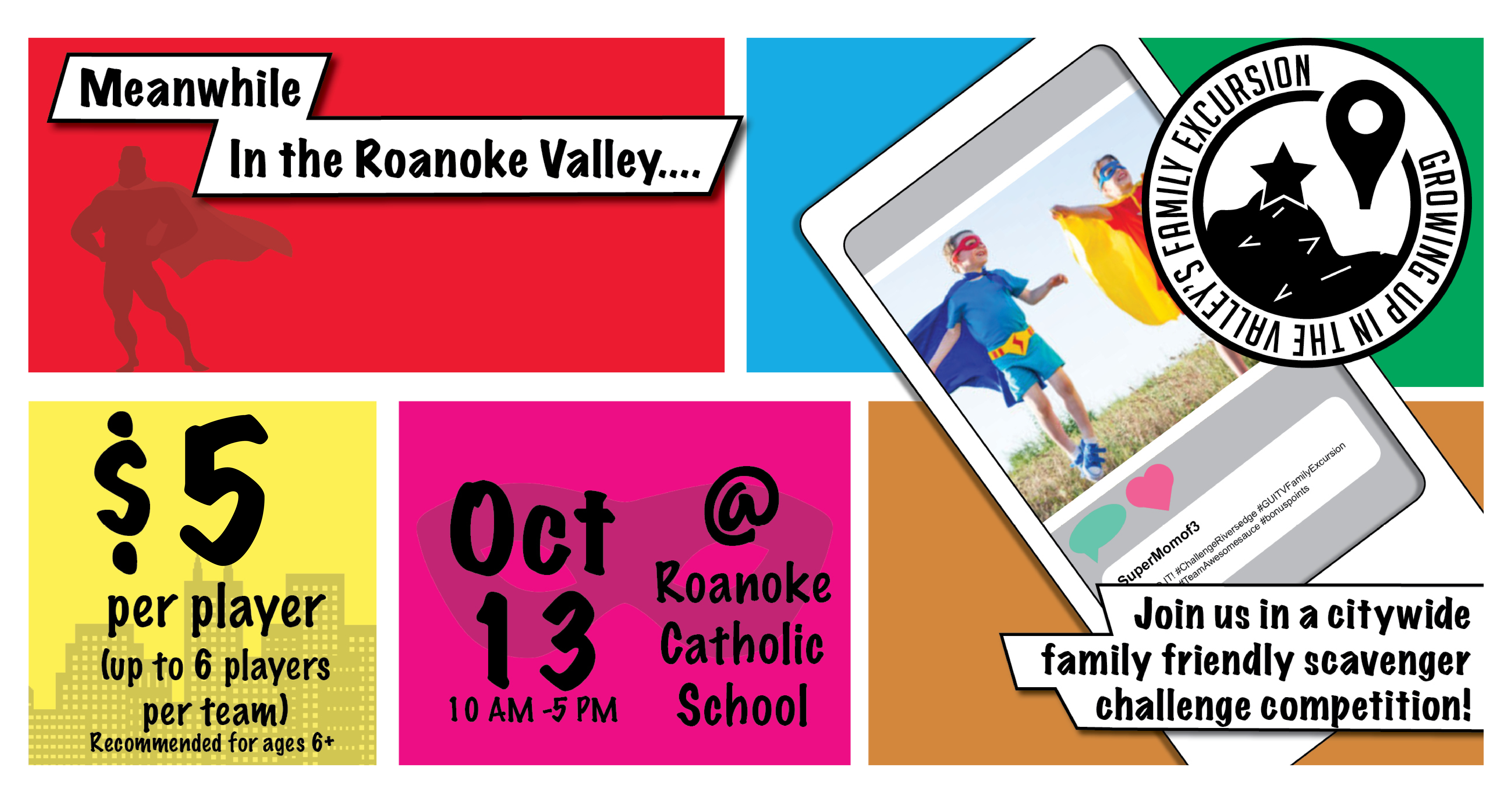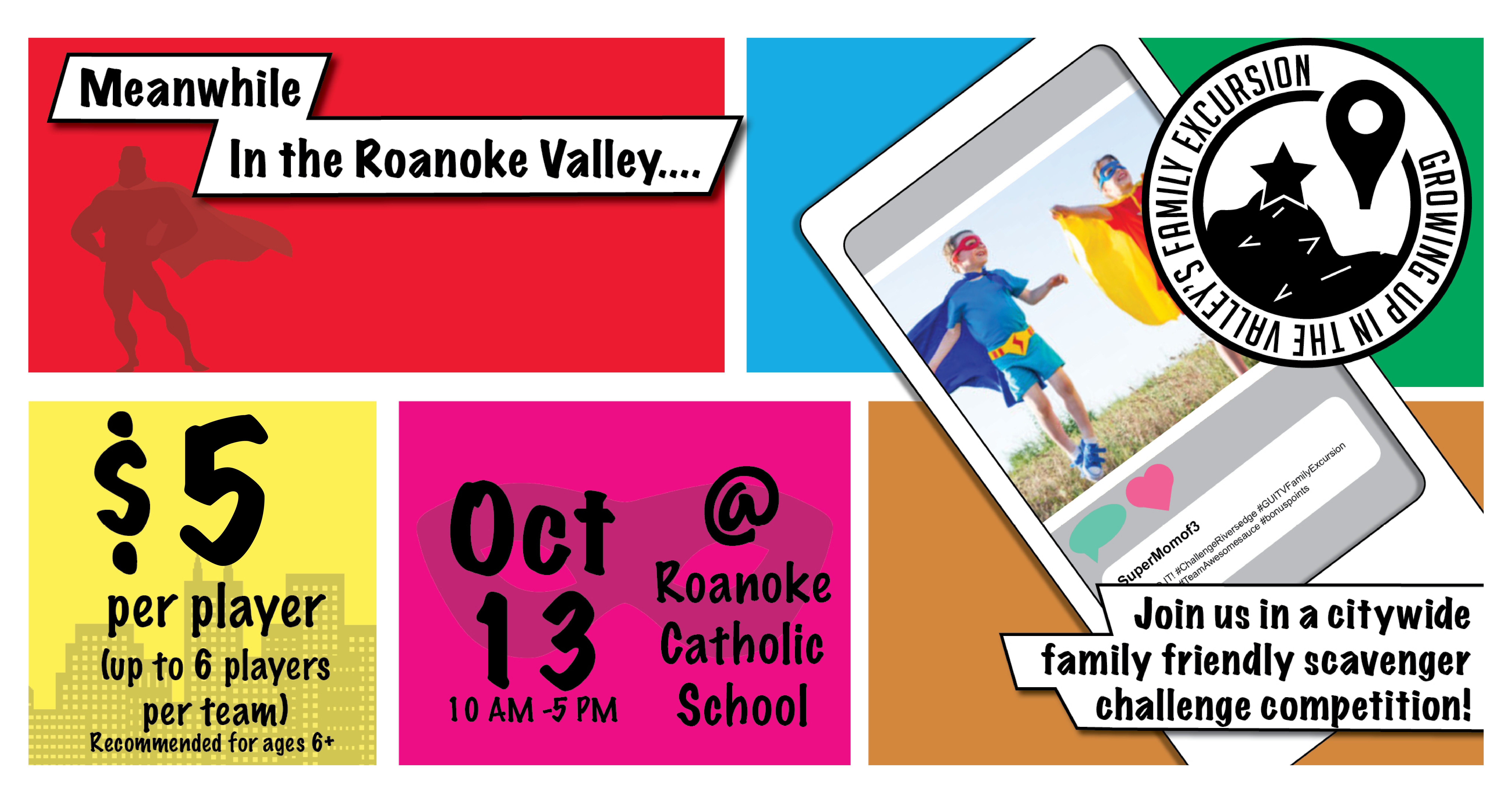 TICKETS NOW ON SALE!
Guardians of the Valley 2018 is a citywide Facebook/Instagram scavenger hunt highlighting the local attractions, businesses and parks of the Roanoke Valley.
HUNDREDS OF DOLLARS IN PRIZES!!!!
All Guardians Teams will have 6 hours to complete challenges and obstacles - between 25-60 tasks! Superheroes will be present to help out as well!
The event is Saturday, October 13, 2018, from 10am-5pm. All of these Guardian of the Valley team memories will be submitted through a team member's Instagram and Facebook accounts.