Having Fun at Home with Communication Part III: Friends and Family On-line!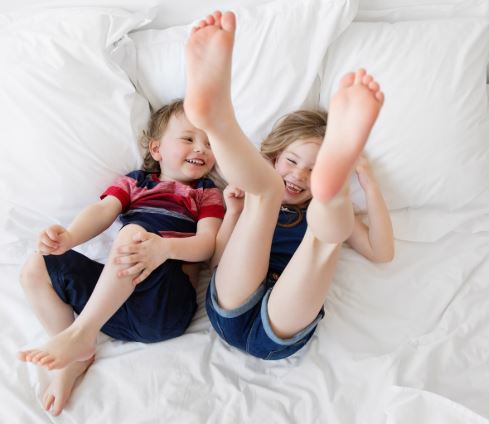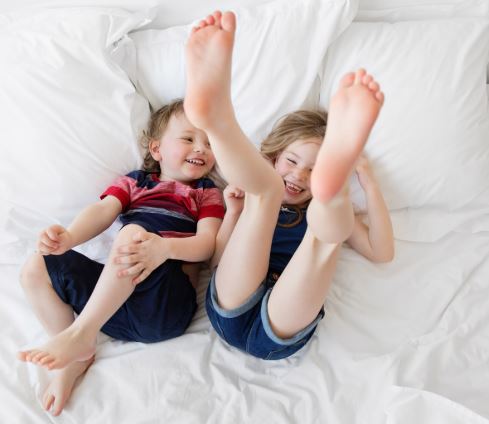 Are you and your kids craving social connection? Awkward zoom playdates and tech troubles have become commonplace in our households as we strive to maintain connections with friends and family while social distancing. Maybe you're a zoom call guru or a googlemeets master, or maybe you're new to the whole video call scene. Either way, there are loads of ways to incorporate virtual calls into your child's day to provide more socialization time, more communication skill development, and more fun! For those worried about the increase in screen time lately, know that there is a difference between active and passive screen time.
Here are some ideas to make your kid's virtual playdates and hangouts easier and provide a healthy dose of communication skill development:
Social Protocols: A zoom party with friends or family may be casual, but there are still some social protocols to follow. Social skills to practice for video chatting include: how to invite grandpa to a video chat, how to let your aunt know she's on mute, how to politely end a call, or even making sure other people in your household know you'll be on a video call so Mom doesn't cross the screen in a bathrobe and bunny slippers.
Practice Ahead of Time: For children learning tasks that go along with virtual calls such as screen sharing or un-muting, take some time to practice ahead of time. Talk about the steps for tasks you want your child to learn. Drawing each step in the sequence and talking about it can help. See if they can then turn it around and teach their brother or sister. Keep it fun with learning how to use zoom backgrounds too!
Virtual Games: For tweens and teens- helping connect them to a website that has activities such as virtual escape rooms that they can screen-share can help tame the awkwardness of hanging out virtually instead of in-person. Littles like virtual games too! Go with a classic like connect-4 or tic-tac-toe. Having an activity already in place to play can ease a kiddo into having fun with their friends at a distance. It will bring up communication naturally and promote social communication skills such as turn-taking.
Back to Basics with an On-line Twist: Is your child's grandparent stuck at home, but still wants to connect? Having trouble thinking of ways to keep your child engaged on the virtual call? Get back to basics. Reading books together can be a great way to keep your child engaged while keeping your routine and promoting communication development. Maybe your child's uncle is an avid reader and has some favorite story books to share. There are virtual libraries that you can screenshare for an on-screen bedtime story. Repetition is often the key to learning new words, so don't worry if your little one wants to hear Goodnight Moon every night!
Projects with a Purpose: Want to keep it educational and have a few minutes to prepare the night before? Do a parallel science or art project. Plan to have materials set up at the table at both friends' households that are on the video call. You can practice what parts of a flower are called as you set up together for a flower dissection so they feel comfortable using the vocabulary later on.
This has been the third installment in the three-part series of having fun at home with communication. Take a look back at parts one and two for ideas on how to incorporate communication development into activities with pets and cooking in the kitchen. I hope you're having fun at home with communication!