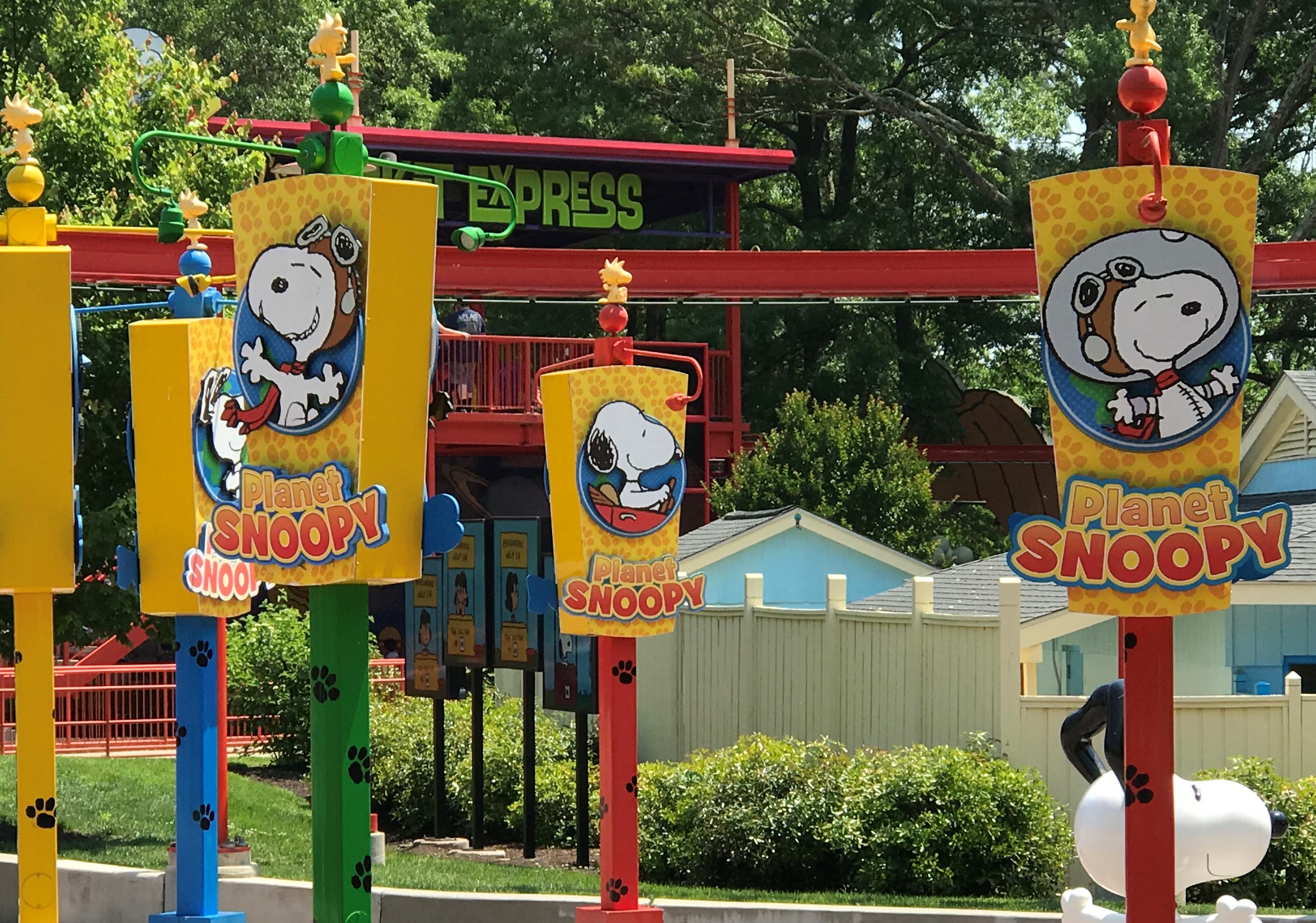 What makes Kings Dominion's Planet Snoopy so much fun for kids?
Three BIG things!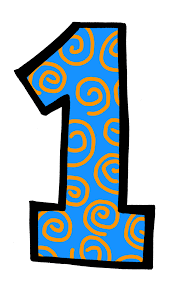 The RIDES! There are 20 amazing rides for kiddos and their families.
For example, as soon as you step foot into the magical Peanuts-themed section of the park, the big, yellow Sally's Sea Plane is ready to take you into the sky.
Sally will lift you through the air, fly you to the tops of the trees,
and make a safe landing . . .
and then she'll do it again -- and again!
Seven-year-old
Mikayla Suber couldn't
stop smiling after her
trip with Sally.
"It was both relaxing
AND scary!"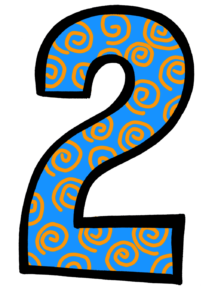 The live entertainment!
Space Beagle is a hopping, dancing, singing, and clapping good time. The one and only Snoopy hits the stage with his friends Charlie Brown and Lucy to blast off to the moon!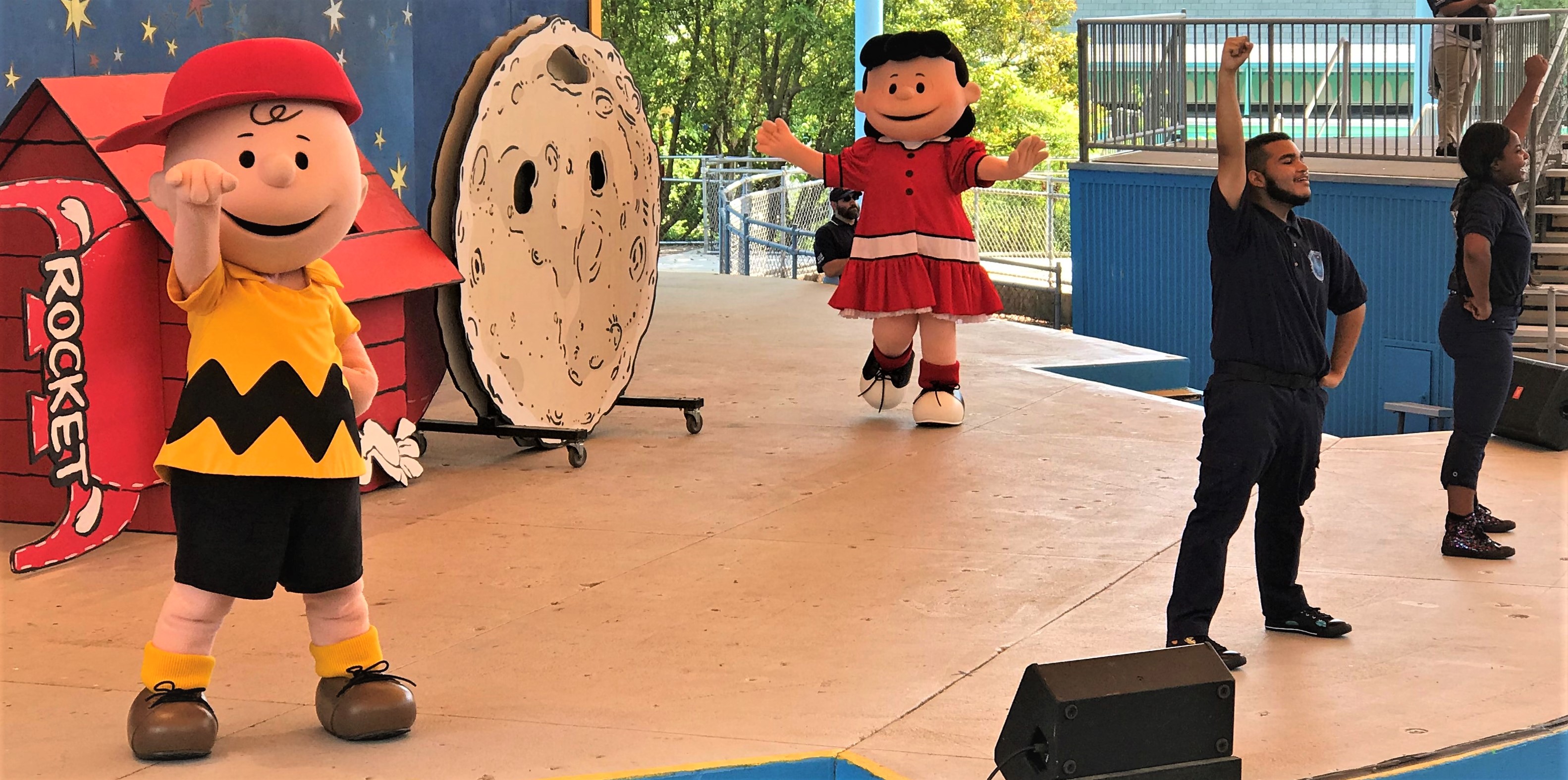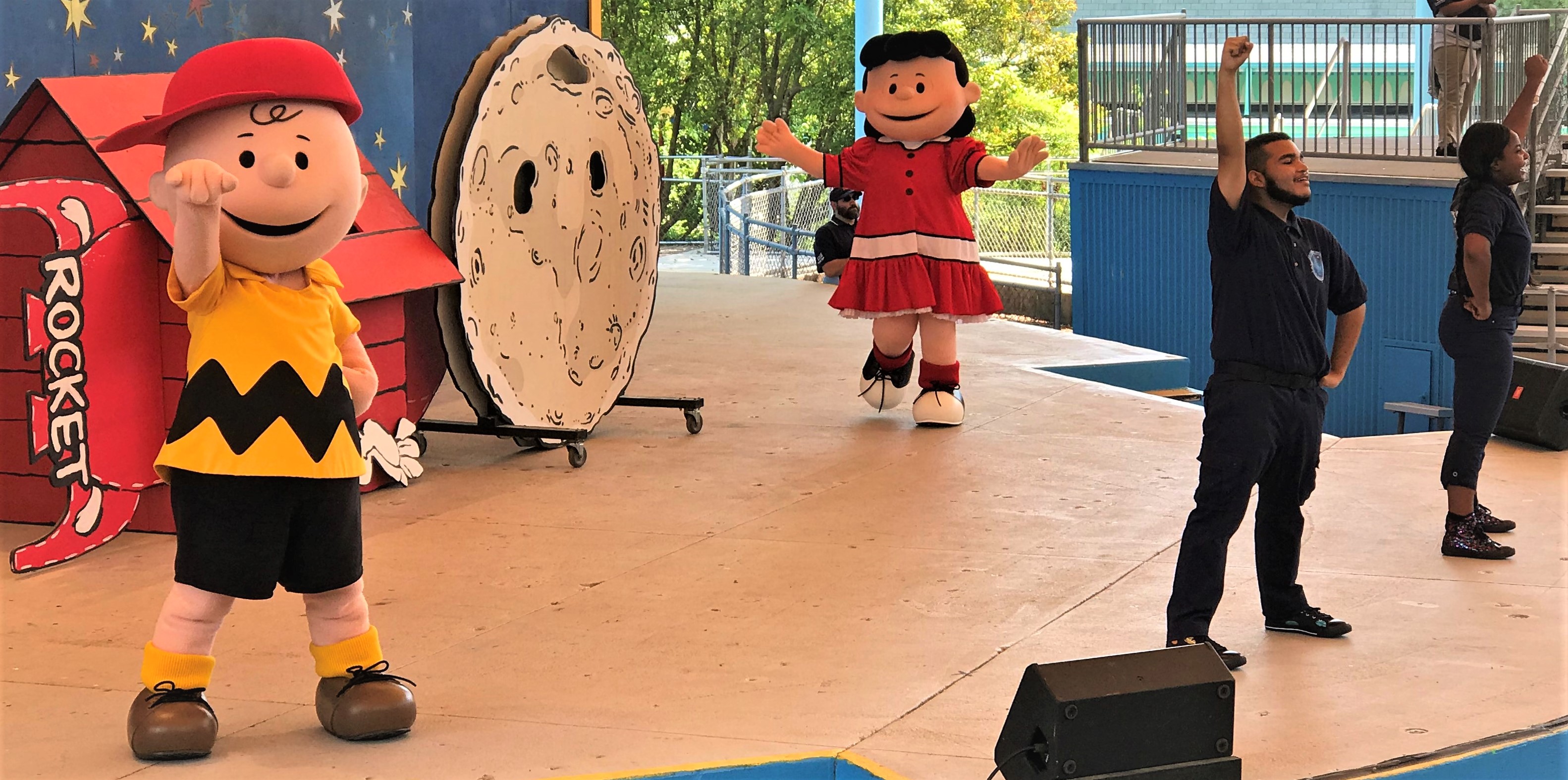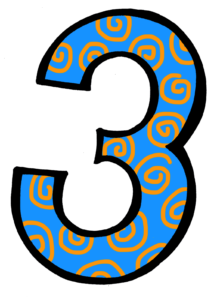 The Clown Band!
Trumpeting their catchy, dance-inducing tunes around Planet Snoopy and all of Kings Dominion, the Clown Band marches and plays for all to hear. Kids and adults alike come running when they hear the band getting close!
Share This: