Save This, Buy That: Holiday Leftovers
With Easter coming up so quick (April 5th!) Member One Credit Union has a list of their favorite meals to make with those big holiday meal leftovers!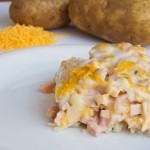 Cheesy Ham & Hash brown Casserole
Stir together 1-2 cups of diced ham,  1/2 cup of cheese,  4-5 shredded potatoes and 1 can of a cream based soup. Pour into casserole dish and bake at 350 until top is golden brown and cheese is bubbling.
$1.25/Serving | Serves 8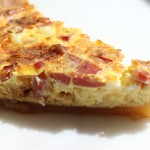 Ham & Cheese Omelette 
Stir together 1/2 cup of diced ham, 1/4 cup of grated cheese and 4 eggs. Pour onto hot skillet and do not stir (unless you'd prefer fancy scrambled eggs of course.)
$1.25/serving | Serves 2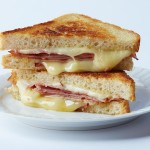 Grilled Ham & Cheese Sandwich
Place slices of ham and cheese between two buttered pieces of bread, heat on skillet until golden brown. Optional additions: green peppers, pineapple, or mayonnaise.
$0.80/serving | Serves 1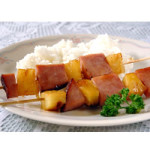 Pineapple & Ham Kabobs
Cut slices of ham and pineapple into bite-size pieces and skewer them together on a kabob stick. Saute on skillet until edges of ham are slightly crispy. Serve with rice.
$0.35/serving | Serves 8