Save This, Buy That: Movie Night Snacks
Getting tired of your regular movie night munchies? Try out these new and simple late night snack recipes!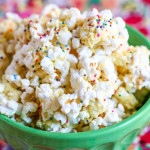 Cake Batter Popcorn: $0.62/serving
Pour popped butter-free popcorn into a large mixing bowl. Slowly stir in melted white chocolate. Add in 1/2 cup of sprinkles. Spread mixture on to baking sheet and allow to cool. Crumble the popcorn mixture up and serve! Serves 8.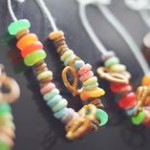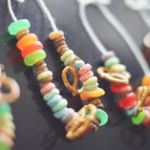 Cookie & Candy Necklaces: $0.92/serving
String your favorite circular treats on to a simple cotton thread and tie into a necklace. Serves 10.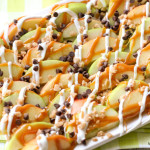 Caramel Apple Nachos: $1.33/serving
Slice apples and arrange on plate. Drizzle caramel sauce & vanilla yogurt over the slices. Sprinkle your favorite toppings on such as mini chocolate chips, nuts and/or raisins. Serves 6.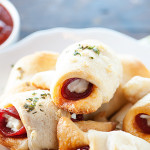 Easy Peasy Pizza Rolls: $0.50/serving
Wrap string cheese, pizza sauce and any other toppings you like up in a premade crescent roll dough. Bake until golden brown. Serves 8.