Star Games 2016: a Mother & Son Adventure
Tickets | Check In | Teams | Events | Scoring | Location & Parking | Misc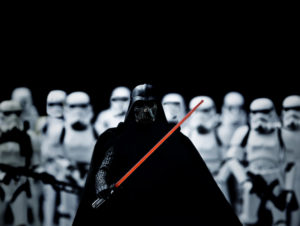 Tickets
I want to attend Star Games! How do I get tickets?
Yay! We're happy to have you! Tickets are available on eventbrite here. We will stop selling tickets on July 13 so we can insure that we'll have enough supplies for everyone.
Will you be selling tickets at the door?
No, due to the time and space restraints, we will not be able to sell tickets at the door.
Can I just observe the Games?
Without an admission wristband, we cannot permit you inside the library. You can watch the outdoor events but will not be allowed to interfere or join in without a wristband.
Check-In
How do we check in at the event?
You will need to check in at the main library desk. Make sure you have your eventbrite ticket either printed out or available on your phone/tablet. You and your child(ren) will be given wristbands that get you access to the entire event. No one will be permitted without a wristband.
I want to be on a team with my sister/neighbor/friend and her kids? Can we set that up now?
We will gladly put you and your friends in the same team to allow you to play all the events together, but you MUST check in together as a single group. If you do not check in together on the day of the event, you may not be on the same team.
How early should we arrive?
The Games will start promptly at 6:30 PM. We recommend that you arrive no later than 6:10 PM to check in. If you arrive late, you may not have time to participate in each event. We will try to accommodate you as much as possible, but we do have a strict time restraint.
Check in will open at 5:30 PM.
What should we bring to the Games?
You WILL get messy and wet at the Games. You'll be swimming through a foam pit, running around outside rain or shine, and playing with water guns. We will have towels available, but you may want to consider bringing a change of clothes for the end of the event. We also recommend bringing a water bottle as half of the event will be done outside in July's heat & humidity. Don't forget your camera (or camera capable phone) to take photos of your little padawan running the course!
Teams
What is a team?
To make sure everyone gets a chance to play in each event, we will be grouping mother-son couples into teams of roughly 8 couples, 4 playing for the light side, and 4 for the dark side. You will work as a mother-son couple to earn as many points as possible in each event, as well as earn points for your respective light or dark sides.  Your team will travel together throughout the events, earning points at each station. Sometimes you will work as an entire side together, or individually as a mother-son couple. Remember, if you want to play with specific friends/family/neighbors you MUST check in together.
What is a Squadron Leader?
A squadron leader is in charge of keeping track of their side's (light or dark) point cards earned at each station. Squadron leaders will be assigned upon check in, just let the volunteer at the check-in desk know you are interested in this extra responsibility.
Do I get to choose if I'm on the dark or light side?
To keep the teams even and fair as possible, you will be randomly assigned to either the light or dark side upon check in. (We can't have everyone choosing to support Yoda and no one on Darth Vader's side!)
Events
What kind of events will be available?
All sorts! We've planned physical and mental challenges that will entertain and challenge players of all ages. We will have a Foam Pit, an ice game, an Ewok Toss, Laser Tag, an obstacle course, scavenger hunts, x-wing folding contests, a balancing game, a word scramble, a memory challenge, and strategy games. More details of the games will be announced on the Star Games Facebook Event Page.
What if my son or I can't complete an event?
Every team will have 10 minutes to complete an event and move on to the next- it is possible that your entire team may not finish an event in that timeframe. You'll have to work extra hard at the next event to make up for lost points. We have worked hard to balance the difficulty level of the events for all ages, some may be easy and done early, others may take your entire 10 minutes.
If you or your son has a physical handicap, you can choose to have just one of your couple compete for the two of you.
How do we pick with events we go to?
Your team will travel through the event space together in a round-robin fashion. Your squadron leader will have a list and map for you to follow. There will be signs and volunteers on the entire course to help you if you have questions.
My son really wants to do _________ event twice, can he?
Due to our strict time limitations to insure that everyone gets a chance at each event, you will only be able to do each event once.
Scoring
So, how do we win?
There will be TWO ways to win the Star Games. First, as individual mother-son(s) couples  and secondly as the Light or Dark Side.
Every event has its own point values, the event volunteer will keep track of your scores as you play and your squadron leader will keep them safe for your team throughout the Games.  At the end of the games the Squadron Leader will turn in all your earned point cards and the volunteers will tabulate every team's points to their respective side as well as the highest scoring individual mother-son(s). We will announce the winners at the end of the event during refreshments.
Every child will receive a participation goody bag.
Location & Parking
Where are the Games being held?
The 2016 Star Games is being held at Roanoke City Main Library at 706 S Jefferson St, Roanoke, VA 24016. Events will be both inside and outside on library grounds. When you arrive please check in at the main desk inside the library.
Where can we park?
There is street parking available around the library as well as downtown car parking garages. Please allow ample time to find parking as it can be scarce downtown on a weekend evening. The Games will begin promptly at 6:30 PM to allow all players a chance to enjoy each event.
Misc.
Can we bring food?
No outside food is permitted. Only water bottles will be allowed. We will be serving light refreshments at the end of the Games.
We recommend having dinner beforehand to get your energy up, you'll need it!
Will the Jedis or Stormtroopers be there?
YES! the 501st and the Rebel Legion have both agreed to attend the Games and will be available for photos/mingling before and after the Games.
I want to set up a booth at The Games!
At this time we are no longer accepting vendor applications. We do host several events all year long including the Royal Ball and Growing Up in the Valley Birthday Bash. Contact Josh Eagan for future events we would love to have you and your business attend! And of course, there is always the 2017 Games!