When Should My Child Start Seeing A Dentist?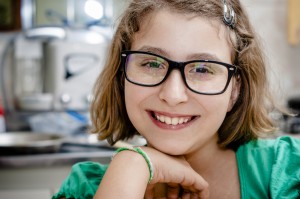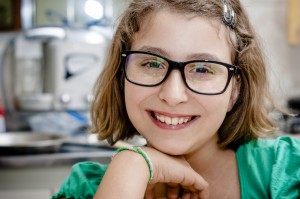 Good news today! While looking at your child's cute toothless grin you notice their first tooth has erupted. This is a time of excitement, and you grab the camera to capture this moment in your child's life. This is probably the first time that you have thought about finding a dentist for your child and how to take care of their new teeth.
When do kids start seeing the dentist? Where can they go, and what should you look for in a dentist for your child? Are they too young to go to a dentist? Is there a difference between a General Dentist and Pediatric Dentist? These are just a few of the questions that parents typically ask when the first tooth appears and the search for a dentist begins. As a Pediatric Dental Spet I am here to provide some guidance to these questions.
When should my child start seeing the dentist?
All children should have their first dental examination within six months of the eruption of the first tooth or approximately by the first birthday. The American Academy of Pediatric Dentistry, American Academy of Pediatrics, and American Dental Association  are all in agreement that every child should see the dentist by 1 year of age.
Where can they go and what should I look for in a dentist for my child?
Pediatric Dentistry is the age-defined specialty that provides both primary and comprehensive preventive oral health care for infants and children through adolescence, including those with special health care needs.  Pediatric dental spets complete an additional 2-3 years in advanced educational training residency to provide special knowledge and skill beyond that of a general dentist. Pediatric dentistry includes disciplines such as behavior guidance, care of the medically and developmentally compromised and disabled patient, supervision of facial growth and development, caries prevention, sedation, pharmacy management, and hospital dentistry. These skills are applied to the needs of children throughout their ever-changing stages of development and for treating conditions and diseases unique to growing individuals.
An early start with a pediatric dentist by one year of age is the key to children's oral health. Your local Pediatric Dentist will provide prevention with early detection of cavities, diet and oral hygiene education, comprehensive oral health care, growth and development guidance, a place to treat dental trauma, and a dental home for your child as he or she grows.
If your child has not had their first dental exam and has yet to establish a dental home, then please call today and schedule an appointment for your child's first dental exam.
David E. Bittel, D.M.D, A. Scott Anderson, III, D.D.S., and Corey J. Sheppard, D.D.S. For questions please contact us at www.PediatricDentistryRoanoke.com.  (540) 989-3639.
---
Corey J. Sheppard, D.D.S., is a licensed Pediatric Dental Spet. Dr. Sheppard earned his Doctor of Dental Surgery degree from the private University of Detroit Mercy, and he went on to complete two additional residencies including a one year General Practice Residency with the U.S. Navy and 2 year Pediatric Dental Specialty Residency at the Medical University of South Carolina. He practices pediatric dentistry at Bittel & Anderson, Inc.,  Dentistry for Children and Adolescents, located at 3650 Colonial Ave, Roanoke, Virginia. Information from this article can be found with the American Academy of Pediatric Dentistry, www.aapd.org.