Time for Littles at Kings Dominion!

It's great to be a little kid in the summertime — especially when that means you can have a blast at Kings Dominion for FREE!
In case you didn't know, Kings Dominion's Pre-K pass gives kids age three to five complimentary admission for the entire 2019 season with the purchase of a parent's admission. And that's awesome, because there is SO much for a preschooler to enjoy there! There are rides, live shows, a marching band — enough fun to last from breakfast to naptime and from lunch to bedtime.
I was talking to four-year-old Kinsley about the rides at Planet Snoopy, the fourteen-acre park-within-a-park made just for the younger kiddos. In true four-year-old fashion, Kinsley had a lot to tell me (not just about the park, but about her sister and other things she enjoyed doing). One of those things was that her VERY FAVORITE RIDE was Woodstock Express.
I'll just say that young Kinsley's a daredevil, because Woodstock Express is the fastest ride in Planet Snoopy. It's a first taste of roller coasters — and Kinsley is going to be a coaster maniac when she's older, no doubt. She expressed how proud she was that she was brave enough to go on Woodstock Express even though her big sister wasn't quite as into the speed.
"Yeah," said the sister in question, seven-year-old Hailey. "She made me ride it. I like Sally's Sea Plane the most. It's much more relaxing!" Personally, I can relate to Kinsley's go-big spirit, but it's cool to know that there's something at Planet Snoopy for everyone.
For example, there's the mini drop ride, Kite Eating Tree: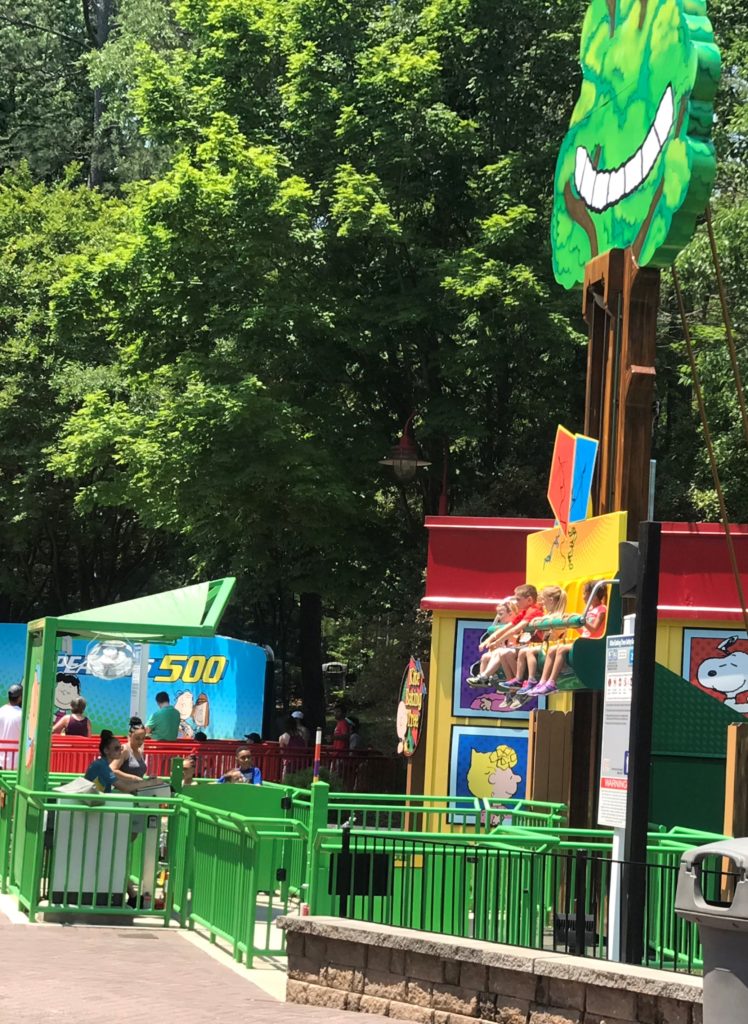 . . . and the speedway race Peanuts 500: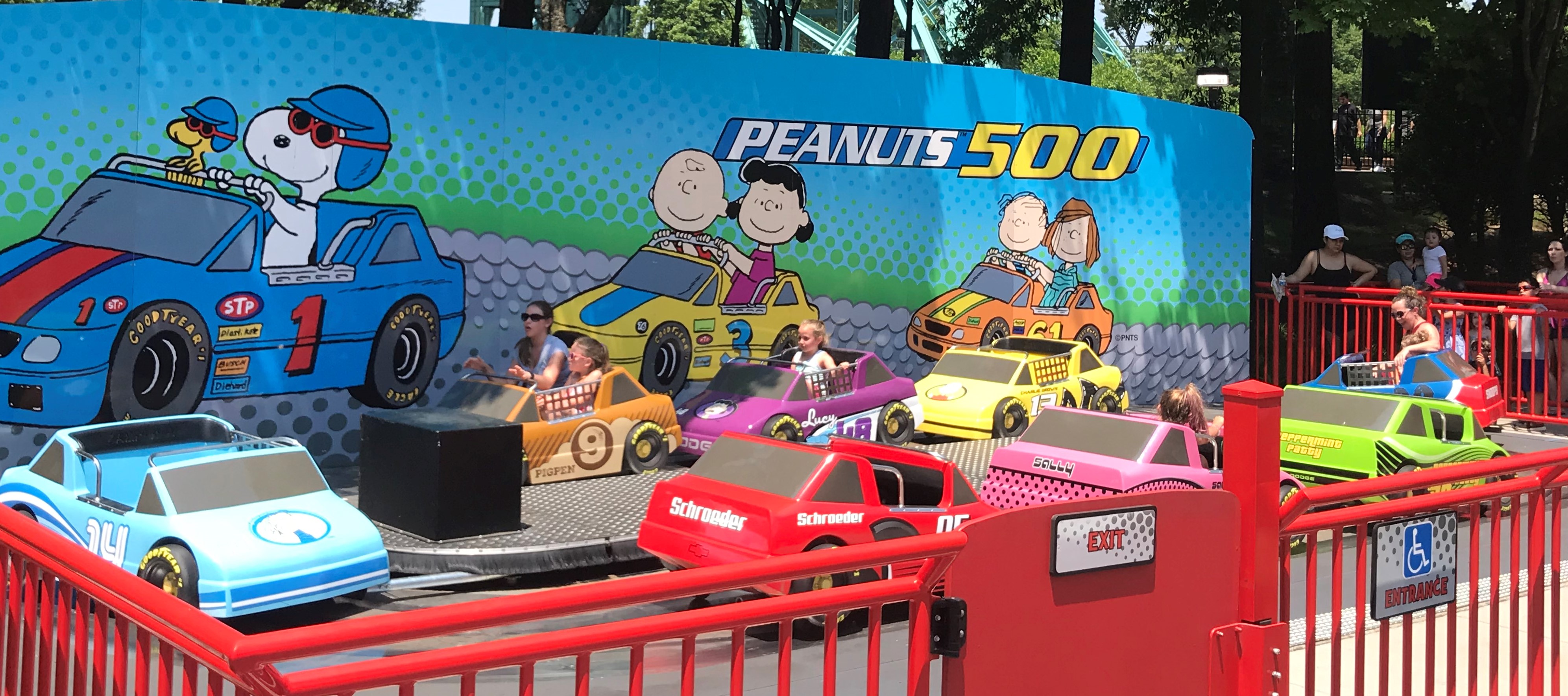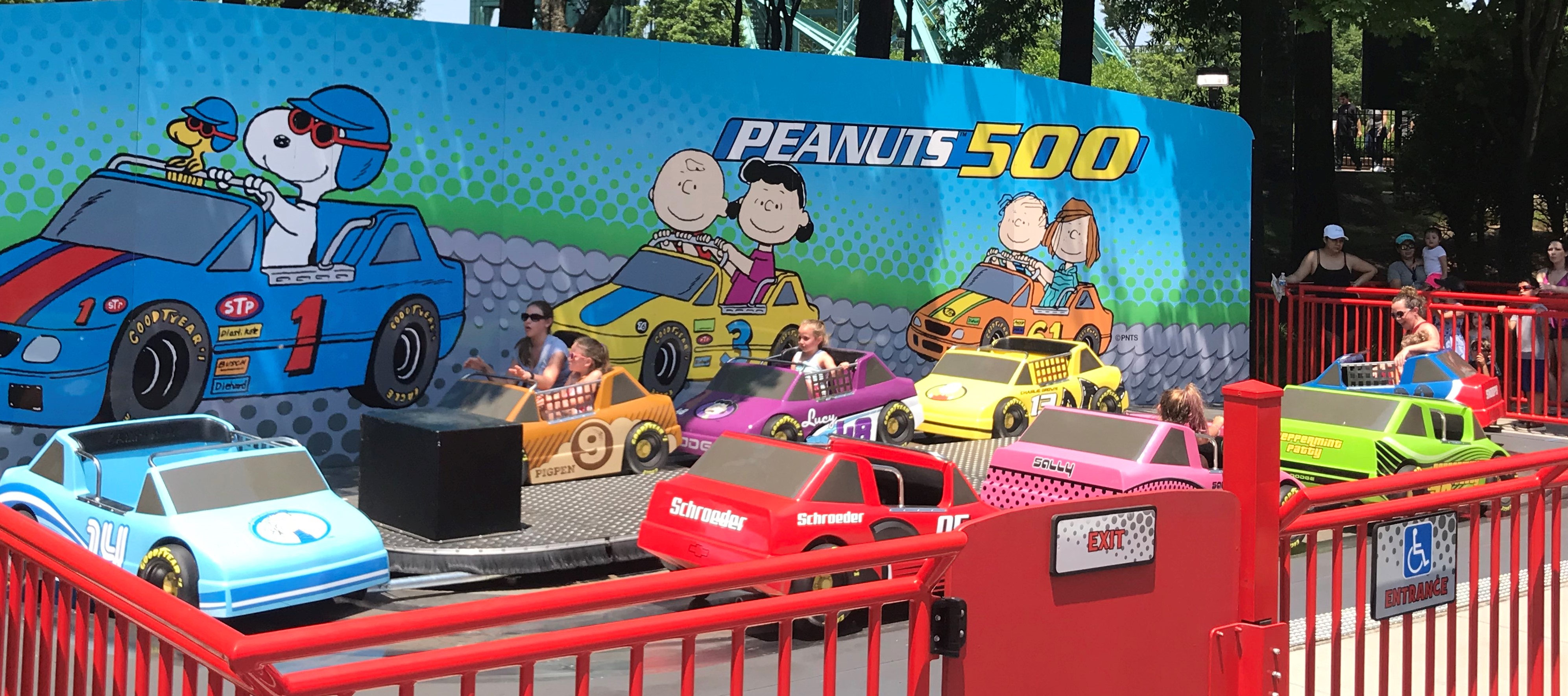 . . . and 18 other great rides to thrill and amaze the youngest parkgoers! (There were also quite a few older kids loving the Planet Snoopy rides while I was there, as well — not to mention plenty of parents.)
You can fill up the rest of your visit with all the rest that Kings Dominion and its water park, Soak City, have to offer (check out our article in the June issue of Roanoke Valley Family for by-the-ages fun at Soak City!).
The last day to register for a Pre-K Pass is coming up quick — Monday, May 27. Register for the Pre-K Pass (at no cost at all), and then visit Kings Dominion by June 23 to activate it. You can get your adult tickets or passes when you get to the park, too, or buy them online ahead of time.
Share This: