Understanding Your Health – A Look at the Flu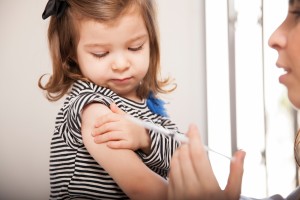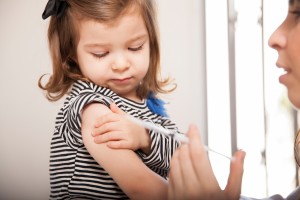 Provided by Amy Kryder, M.D. Pediatrician, Carilion Pediatric Medicine, Carilion Clinic
October is known for its crisp weather, rich colors and pumpkin-flavored everything. Something else that begins In October, however, is flu season.
Every year, up to 20 percent of U.S. residents get the flu, and more than 200,000 people are hospitalized because of it. While the statistics can seem intimidating, knowing about the facts, the symptoms and the vaccination can help you and your family to best prepare for this year's flu season.
The flu is a contagious respiratory illness resulting from influenza viruses. It spreads when a person with the flu coughs, sneezes or talks, causing droplets containing their germs to land in someone else's mouth or nose. The virus can also live on surfaces and spread when someone touches it and then touches their own mouth, eyes or nose.
Children younger than 5 years old, adults of 65 years or older and pregnant women are at the highest risk for developing flu-related illness.
Flu symptoms include fever, cough, sore throat, runny or stuffy nose, body aches, headache, chills, fatigue and sometimes vomiting and diarrhea. These symptoms can last one to two weeks.
According to the Centers for Disease Control (CDC), people with the flu may be able to infect others starting one day before symptoms begin until five to seven days after being sick. Children and people with weakened immune systems, however, can have the virus present in their body for longer periods of time and are more prone to being contagious even after being sick.
While it typically peaks in January or February, flu activity starts in October. The best protection against it is the flu vaccination. Because it may take about two weeks for the vaccination to start protecting against to flu, individuals are encouraged to get it as soon as possible. Additionally, infants and young children who have not had the flu vaccine in the past, need 2 doses of flu vaccine one month apart for maximum protection.
The vaccine is available in a shot or a nasal spray, and under the Affordable Care Act, many insurers are required to cover preventive services like the flu vaccine at no cost to the individual.
The vaccination is recommended for everyone six months and older. Caregivers of young infants are always advised to get the vaccination, but especially when around children who are under six months or children who have health problems that make them more vulnerable.
It is also important to note that the flu vaccine cannot cause the flu.
In preparation for this year's flu season, the CDC recently published a list of precautions to take, in addition to getting the vaccine, that can help to prevent against the flu:
Cover coughs and sneezes with a tissue. Throw the tissue in the trash after using it.
Wash hands often and with soap and water. If soap and water are not available, use an alcohol-based hand rub.
Avoid touching your eyes, nose and mouth.
If someone in your household is sick, try to keep him or her in a separate room if possible.
Keep surfaces like bedside tables, bathroom surfaces, kitchen counters and toys for children clean by wiping them down with a household disinfectant.
Do not let the flu get in your way this season. Get vaccinated and stay in the know about your health by visiting CarilionClinic.org.