5 Random Items We No Longer Want To Do Without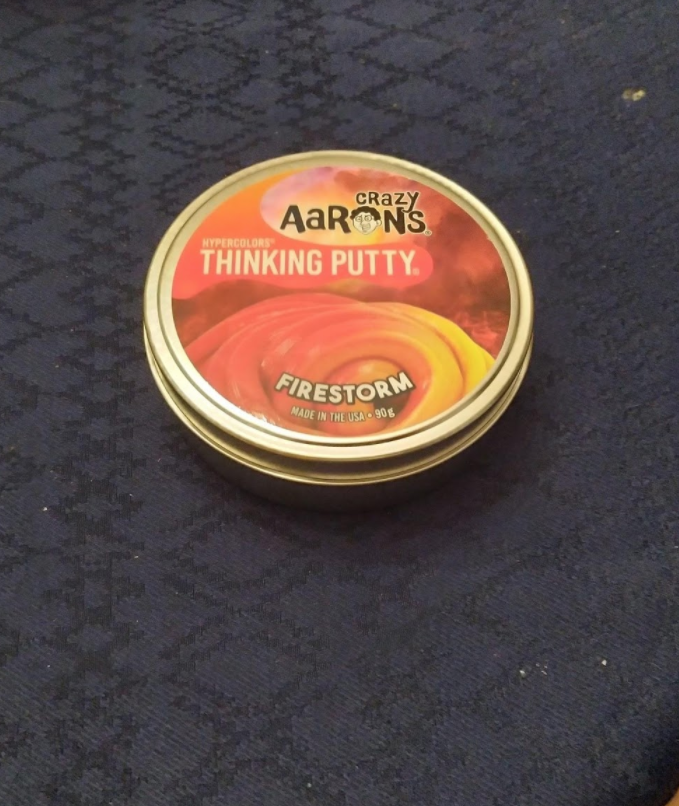 Navigating a pandemic isn't for the faint of heart. That seems to hold true no matter your age; I've watched both my kids and my parents wade through the various difficult experiences and emotions of the last year just as I myself have. Here are a few stress relievers we've stumbled across (that have been a hit with both the kids and the parents) that we have no plans to abandon anytime soon.
Crazy Aaron's Thinking Putty – We had a terrible experience with silly putty a few years ago (of which you can still find evidence on at least one couch cushion) and swore off all types of putty for good….until we discovered Crazy Aaron's Thinking Putty. It's not as messy as silly putty, but it provides all the same entertainment value on steroids: it kneads, stretches, changes colors, glows under a blacklight, smells good, sparkles, and who knows what else, depending on which of the dozens of choices you land on. My parents gifted it to my kids, and my mom loved it so much we ordered her a batch of her own for Mother's Day. The last time she visited, my kids had one request: "Make sure Nana brings her thinking putty so we can have a putty party!" And they did.
Puzzles – We got our start with puzzles when the kids were learning about Norman Rockwell in art class; my mother-in-law raided her well-supplied puzzle closet and pulled out one of his iconic scenes, divided up into 1,000 tiny pieces. The kids (and my wife) were hooked. It took me a little longer to get into the puzzle building mania, but a colorful, bucolic, Charles Wysocki scene – complete with a hidden black cat – lured me in. Pro tip: thrift stores and garage sales are excellent puzzle sources, especially if you, like my boys, don't mind a missing piece or two.
Wiggle pens – Who knew this toy from the '90s was still around, or that my kids would love it so much? It's been a useful sensory tool for handwriting practice, and it's great at drawing temporary tattoos. Speaking of '90s-era toys, maybe we should give Lite-Brite or Skip-It a try…
Compression Sheets – originally intended to provide a weighted blanket experience without the weight (or the warmth) of the blanket, compression sheets also make excellent sensory tunnels if you have an extra mattress lying around (literally). The stretchy tube sheet wraps around the mattress like a tight sleeve, keeping you nice and snug for a night of deep sleep – or providing a tight-squeezing tunnel to use as part of an obstacle course!
Canvas – we've stepped up our art game on the cheap with surprisingly affordable bulk canvases from Ollies and acrylic paints and paintbrushes from Dollar Tree. Pro Tip: you'll have Christmas presents for the grandparents covered for years to come. Pro Tip #2: if you happen to parent a certain type of creative genius who goes through a roll of scotch tape a day, Ollies is the cheapest spot in town (that we know of) to stock up on that, too.
What recent product discoveries have you made that are helping your kids (and you) navigate this ever-changing, stressful season of life?
More from Tim Carr