Books to Read Aloud – Adam of the Road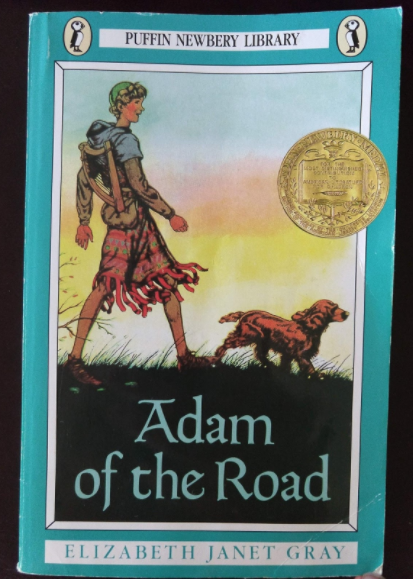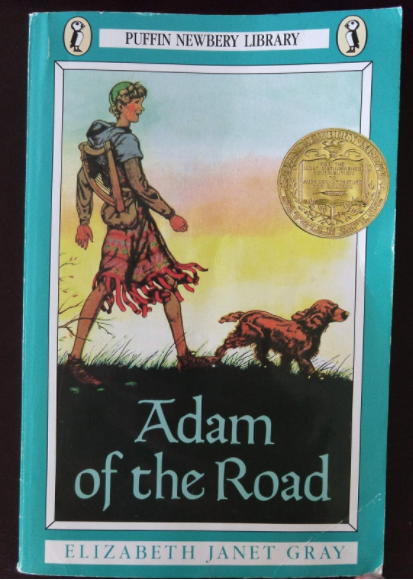 "A road's a kind of holy thing… And it's home to a minstrel." This is the great theme of Adam of the Road, a book that reads like a miniature medieval ballad. Of all the books I've read to my boys, this one most inspired my own imagination. It tells the tale of Adam the minstrel's son and his high adventures along the roads of 13th century England.
Adam of the Road has long been considered a children's classic (it was the Newbery Award winner in 1943), and for good reason. Unlike any children's book I've read, this one brings the medieval world to life, with its whirl of gallant (and villainous) knights, courtly (and conniving) minstrels, generous (and pompous) nobles, churchmen and scholars, wandering peddlers, boisterous fairs, perilous forests, and – most central to this book – rambunctious boys and dogs. These vivid scenes are interwoven into the suspenseful tale of the journeys of eleven year old Adam, who sets out on the path of minstrelsy with his father Roger and his dog Nick. Through a series of unfortunate events, he loses both of them, and the rest of the book follows his quest to find them. The colorful assortment of people and places he encounters along the way are enough to capture the interest of any imaginative child, and each new plot twist kept my boys on the edge of their seats. Over the course of his year-long journey, Adam not only learns many valuable lessons, but grows from a boy into a young man.
As if the exciting tale itself weren't enough to recommend this story, its historical accuracy is remarkable. Most of the places where the roads led Adam were real places, from Oxford to London to Winchester, and the many details of medieval life bear witness to the author's excellent research. This is one of the best ways to learn to love history – through the immersive experience of a fine story. My boys were already fascinated by the Middle Ages and this book redoubled their enthusiasm. The book's historical accuracy is paired with a balanced, snobbery-free portrayal of the ways and customs of the time period. Many of the secondary themes are also valuable – father-son bond, friendship, loyalty, discernment, self-reliance, generosity.
Finally and most importantly, this story will teach your children one of the most important songs of the English language – and perhaps the earliest song ever to have its tune preserved. You can listen to it here. My kids can still occasionally be caught warbling "Sing cuckoo" around the house… just like Adam and his medieval comrades did 700 years ago.
More from Tim Carr