Camping for Special Needs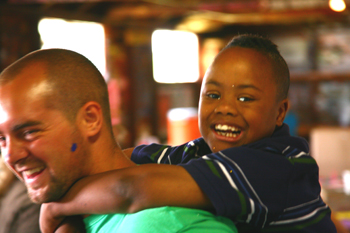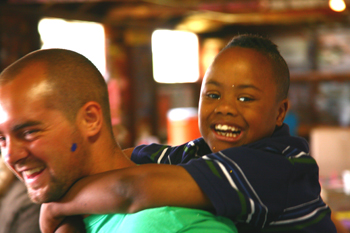 Canoeing, hiking, swimming, postcards from home, and don't forget the bug spray! Ah, summer camp. It's a great way for kids to develop new friendships, learn new skills, and have fun in a safe, structured environment, and it's also nice for parents to get a break sometimes. The benefits of a summer camp program are easy to see. So shouldn't the camp experience be available to every kid who wants to take part?
Special needs kids are no exception. For many parents, however, sending their child with special needs off to camp for a week can be a pretty frightening idea. Will their child's specific needs be met? Will it be worth the hassle? Will their child even have fun? Fortunately, there are lots of options out there today!
The Americans with Disabilities Act (ADA) mandates that all camps make reasonable accommodations for those with special needs, such as wheelchair ramps or handicap-accessible bathrooms. These inclusionary (or mainstream) camps host special needs kids and those with regular needs together, just like their name suggests.
Other camps are designed specifically for kids with special needs. Some are even diagnosis-specific, like camps for kids with hearing problems, cancer, cerebral palsy, etc., while others accept a variety of kids with special needs.
Here in the Roanoke Valley, we have Camp Virginia Jaycee, a nonprofit summer camp organization for individuals with intellectual and developmental disabilities. The camp was established by a young Jaycee from Roanoke ("Jaycee" is short for Junior Chamber, a program for developing leadership skills and community involvement) named William Robertson in 1969, who recognized the demand for a special needs camp in the area. He organized a fundraiser with the Virginia Jaycees selling apple jelly, and raised $68,000 to build the original camp. Since then, Camp Virginia Jaycee has been host to over 40,000 campers with special needs, about 250-600 annually. And in April, they will be celebrating 45 years!
The camp is designed for any person who is autistic or intellectually disabled. Siblings of the disabled are also allowed to attend. The available activities aren't much different from regular camps: crafts, sports, music, drama, animal care, tent camping, fishing, and paddle boats, to name a few. The average counselor-to-camper ratio is 1 to 2, which is higher than the national average for a special needs camp. The staff is well-trained, the management has over 37 years of experience in disability camping, and the camp director has a doctorate in developmental disabilities and applied behavior analysis.
The programs available at Camp Virginia Jaycee are designed to be fun and to provide new outdoor experiences for the campers. These experiences are physically, mentally, and emotionally beneficial to individuals with special needs, as they foster important socialization skills and help build relationships.
Camp sessions start in June and continue through August. For more information, ways to volunteer, or to make a donation, visit Camp Virginia Jaycee's website at www.campvajc.org.