Meet Your Neighbor: Moretti Chiropractic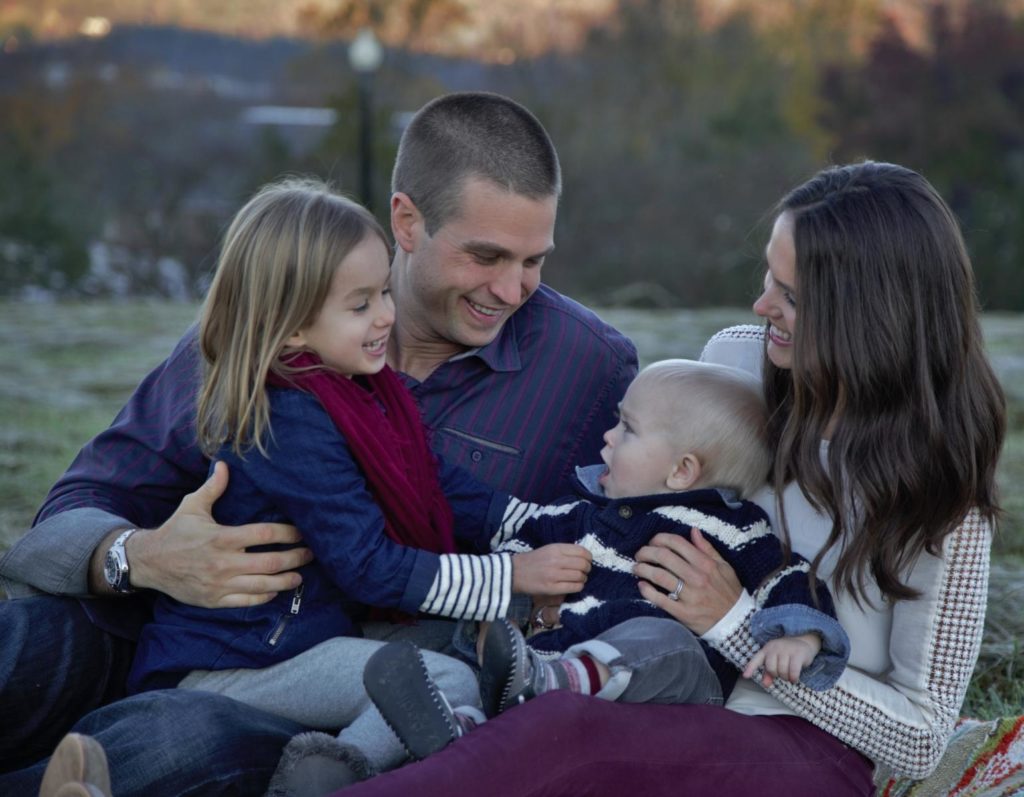 by Angela Evans
Dr. Moses and Amy Moretti are dedicated to a healthy lifestyle and love helping others achieve optimum health too! The couple operates Moretti Chiropractic on Cloverdale Road in Troutville. Dr. Moretti is the chiropractor, and Amy is the office manager and marketing director. The chiropractic practice is their passion to help others improve their well-being, and is a way to give back to the Roanoke Valley region.
Dr. Moses Moretti is originally from Connecticut, where his parents owned a natural foods store. It sparked his desire to lead others to a healthy, balanced lifestyle. He has been a chiropractor for 18 years. He studied chiropractic care in Georgia and practiced in other states, but eventually, he and Amy decided to move back to her hometown, Roanoke. "It felt like this was a perfect fit with how much family focus is here, how much I love it. It's just really beautiful! The mountains and the environment really spoke to me," said Dr. Moretti. They have been in Roanoke ten years.
Amy Moretti grew up in Roanoke and attended North Cross School. She went to East Carolina University. She is thrilled to be back in Roanoke with her family. She said, "There's no other place I want to raise my children."
The Morettis have two children, a daughter and son, and a dog. The family stays active in the region; Dr. Moretti enjoys golf, camping, hiking, running, chess, cigars, and motorcycles. He even rides a motorcycle to work each day!
Amy added that their family just loves being outdoors. Their favorite places include downtown Roanoke and the greenway. The couple said they really love living here because "you can do so many things pretty much year-round here. The people are wonderful. The family-centric nature is wonderful. There's so much stuff for kids and families. We love that as well."
One of the Morettis' favorite family activities is watching baseball — they spend a lot of time going to Salem Red Sox games, and they are also big New York Yankees fans. They travel to see the Yankees play when they can. They also enjoy family vacations to the beach!
While they enjoy traveling, their hearts are here in the Roanoke Valley. "It's our community. We live here," Dr. Moretti said. They use their free time to encourage others to live a healthy lifestyle. "We want people to be happy and healthy around us," he says. Dr. Moretti frequently teaches classes in the region at places like birth centers, Kids Square, and Green Ridge Recreation Center. He focuses on health, nutrition, and exercise.
They also set up Moretti Chiropractic booths at area events to educate others on the benefits of chiropractic care. These events help them meet new people and guide them to the benefits of chiropractic care for their lives. Dr. Moretti said, "The adults improve their health. The kids improve their health. That's the best part of it — watching people change their approach to health."
Both Moses and Amy said they are so thankful for their patients. They run into patients everywhere they go. "They're a big extended family," said Dr. Moretti. "The more patients I'm seeing, the more people I'm helping."
Dr. Moretti is certified for both pediatric and adult care. He wants to help as many people as he can. "I deeply care for each and every person I have the privilege of working with. Watching the patients in our office transform their health is as much a compliment to the quality of chiropractic care they receive as it is to the dedication and hard work of our excellent patients. It's a team effort," he said.
The Morettis take great pride seeing the community get healthier with their help!
Moretti Chiropractic can be reached at
8782 Cloverdale Road, Troutville, VA 24175
540-992-3354
Fax: 540-992-5067
info@morettichiropractic.com