The Ultimate Online School Supply List for Kids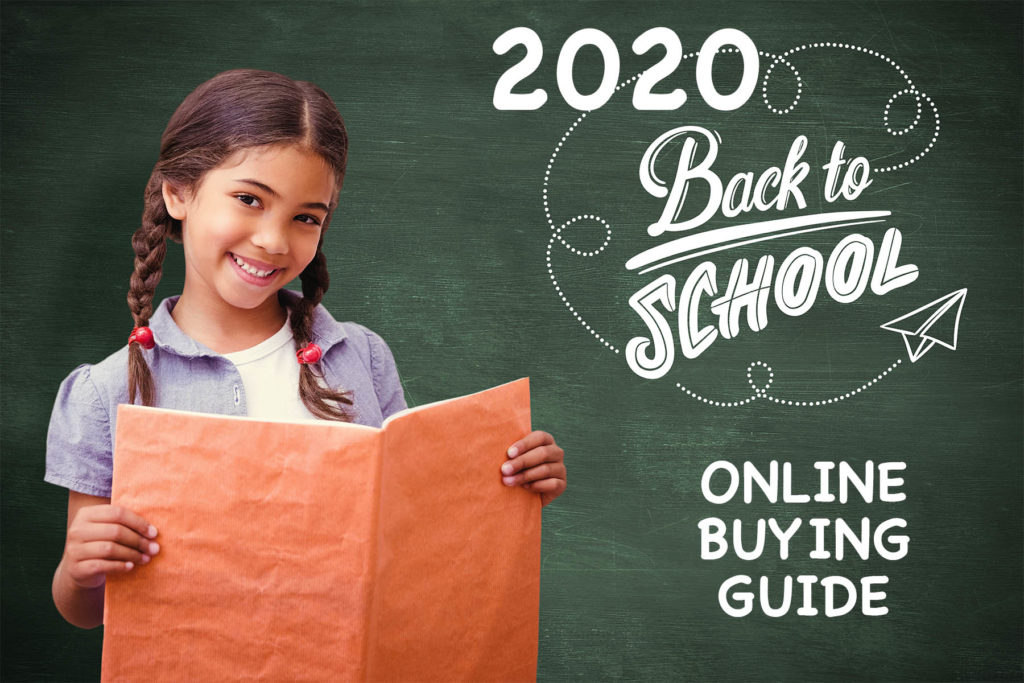 As parents prepare their kids for more remote learning, school supply lists are looking a little different this year. Skip the back-to-school wardrobe shopping and instead, purchase some new tech accessories or organization tools. We've assembled a list to spruce up your child's at-home learning space before school starts.

Workspace Essentials
A dedicated learning space can help students stay more focused. Think about how you can rearrange your home to find a spot dedicated to school work and add a few new items.
Lap Desk
Don't have room for a desk? These smaller lap desks give kids an area to work, while this lap desk is larger and more practical for your older students.
Chair
Sitting all day can put a lot of strain on a young student's back. Invest in a comfortable, easy-to-fit desk chair that's the perfect size for your child.  
Desk Organizer
Keep all those school supplies in one place. This desk organizer has a drawer, shelves and a hanging file holder.
Desk Pad
Even if they're working on a kitchen table, a simple desk pad in your child's favorite color can brighten up their space.
Tablet or Laptop Stand
Laptop and tablet stands can prevent slouching and neck pain. If you have younger kids, a tablet stand will help them focus on their learning apps.
Tech Accessories
You might not be used to having so many technology-related items on a school supply list, but these items will help them out more with e-learning.
Headphones
Kids can stay focused in Zoom meetings or listen to study music with some noise-canceling headphones.  
Mouse
If they're tired of using the laptop mousepad or touchscreen, a mouse will make navigating a device a little bit easier. Tip: Get a portable mouse to deal with less cords!
Blue-Light Blocking Glasses
Worried about your child getting so much screen time? Kids computer glasses can protect their eyes from harmful blue light.
Extension Cord
An extension cord sounds like a no-brainer, but it doesn't hurt to have a longer, multi-plug extension at home if your child's learning space is not near an outlet.
Printer
Are teachers asking you to print or scan your child's work? Get a printer to avoid a trip to the library.   
Traditional Supplies
It's not all about digital learning! Don't forget to stock up on a few of these traditional school supply items that you still might need at home.
Notebooks
Based on your child's learning style, he or she might prefer to write notes in a notebook instead of typing them out.  
Pencils
Keep these pre-sharpened pencils within reach when they need to jot something down real quick while e-learning.
Art Supplies
Younger students might have a lot of art projects to work on at home. Instead of rushing to find the items around the house, assemble an art kit with construction paper, scissors, glue sticks, crayons and more.
Timer
It's hard to start everyone on a new routine. Using a timer can get your kids – and the rest of the family – on a schedule.  
Water Bottle
While they might miss having a backpack or lunch bag this year, you can make their day by letting them pick out their very own water bottle.