Miracles Happen…The Price Family
Jason and Susan Price of Salem received a true Christmas miracle seven years ago. After being born prematurely, their son Conner, a first grader at South Salem Elementary, opened his eyes for the first time. The road to get to that day was an uphill battle.
The battle began Wednesday, December 7, 2005, the first day of Susan's 24th week of pregnancy. She was carrying twins. Both Susan and Jason remember the day clearly. Susan, a business teacher at Salem High School and a Virginia Tech grad, had planned to go with a group of teachers up to Blacksburg to have wings at Sharkey's. It had become somewhat of a tradition amongst her teacher friends to head up occasionally for the mid-week wing buffet. However, she hadn't slept well the night before and that day at school she was having back pains. Before leaving school, she called the doctor's office and was told that her symptoms seemed normal; however, they told her to head to the emergency room at Community Hospital, simply for peace of mind.
Later, at the hospital, she recalled looking at the clock, thinking she could still make it to meet her friends. Jason, who had driven her there, remembered watching the machine as they checked for contractions. He could tell the fetal monitor was registering pain and knew something wasn't quite right. Susan was indeed having contractions. She was fully effaced and two centimeters dilated. Her twins would be born soon.
The nurse from the Neonatal Intensive Care Unit [NICU] came in to talk with them and laid it on the line. She told them the worst case scenario and the best. According to the nurse, the best case scenario was that their twins would have Cerebral Palsy and be wheelchair-bound. Susan remembered her mother saying, "I don't like her. She scares me." But the Prices were glad the nurse was up front with them, so they knew what to expect.
The nurse told the Prices that they wanted to try and prevent the babies from being born until the first week of January so their lungs could develop. It was only December 8. Susan was put on several medications that made her sick. She remembered her husband bringing her smoothies from Elderberry's loaded with protein and vitamins, as it was the only thing she could keep down. Her school friends had brought in a Christmas tree and decorated her hospital room for the holidays, with the anticipation of a lengthy stay.
­­­            That following Monday, December 12, Susan knew something wasn't right. "I remember reading in my book that if your baby is born today, it will have a slim chance of survival," Susan said. "All I could think was, 'oh, no.'"
Her thought became reality. Her babies were born that day. "We didn't go into it thinking, they are going to be born and that's going to be it," Jason said. But, Susan added, "We were still scared. We were just sitting there crying, wondering what was going to happen."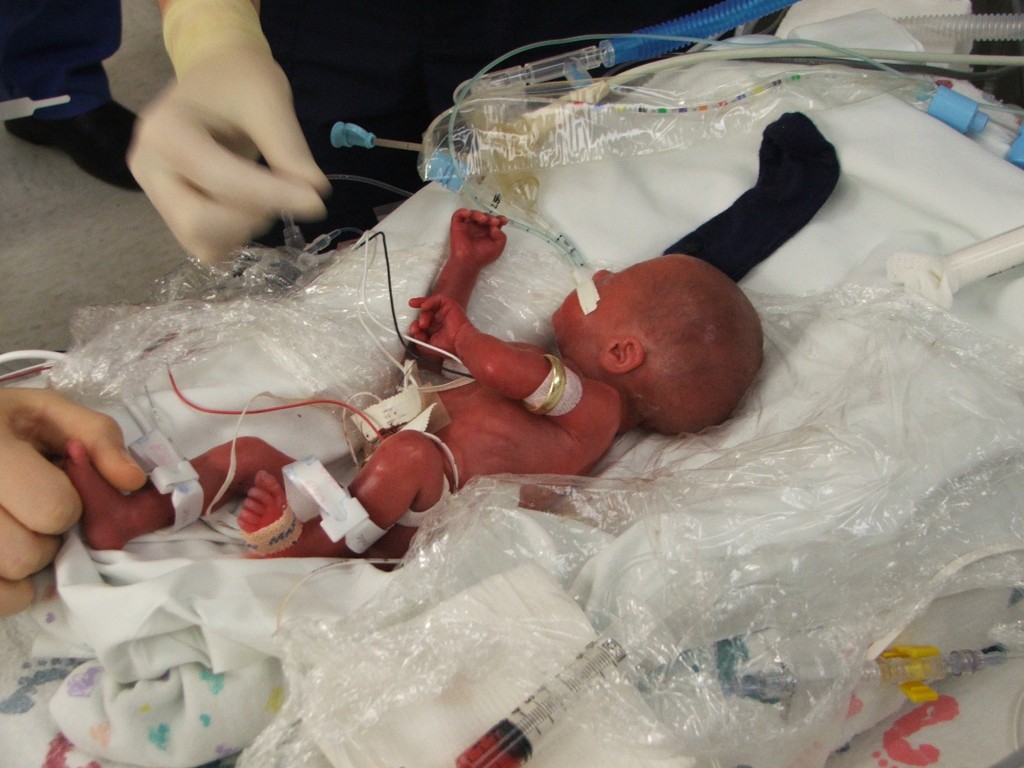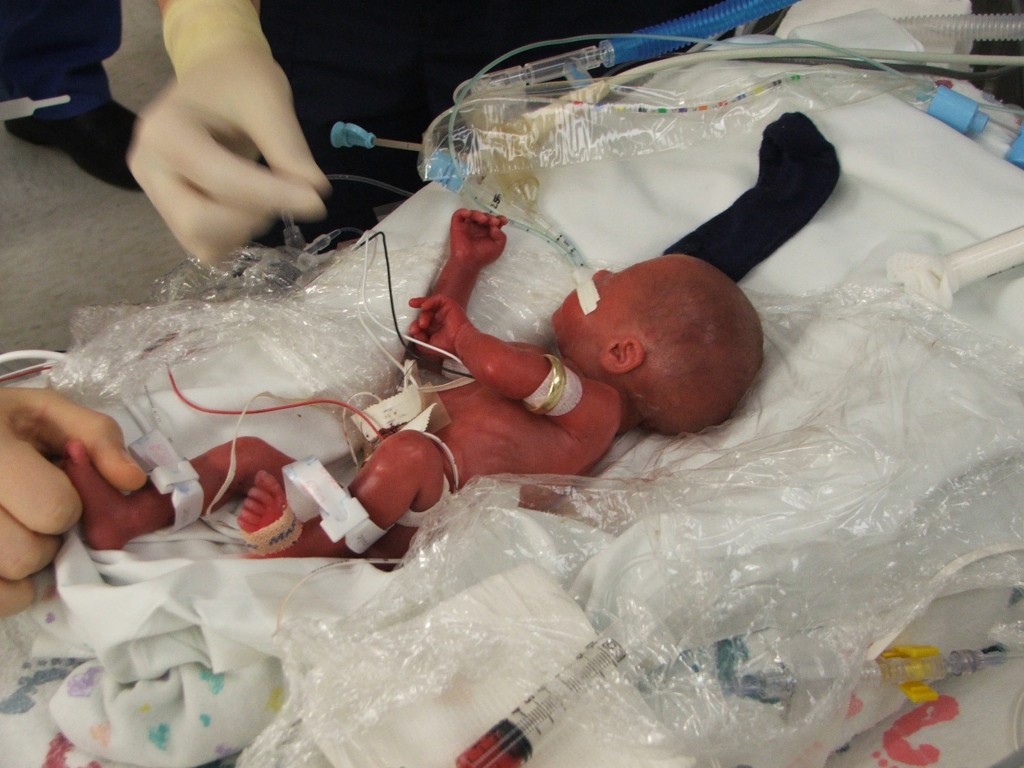 Conner was very low, so they decided a vaginal birth was safest. Gavin, however, was breech, and the doctor explained that she might have to go in and turn him. "They told us to not expect to hear them cry and that they would bag them," Jason said.
Conner Ashby was born at 8:20 p.m. weighing 1 pound, 13 ounces and Gavin Arthur was born at 8:27 p.m. weighing 1 pound, 10 ounces. Conner cried. Gavin did not. Susan remembered pointing a finger at the nurse and saying, "You said they wouldn't cry." And though it was a welcomed sound, they were concerned when one baby cried and the other did not. The boys were bruised and swollen, especially Gavin, who was unable to be turned and was born breech. Their eyes were fused shut. Susan described their skin as being transparent and sticky. That's why they had to be bagged, or wrapped in plastic wrap, in order to keep them warm.
The babies were taken to the NICU where they were each placed in a giraffe isolette, or self-contained incubator. The nurse told them it was the Hummer of NICU beds, except it cost more than a Hummer.
They got to go see their babies around midnight. They remember seeing a two and a half pound baby nearby and thinking, "that baby is huge." The miniature diapers used for their boys were barely small enough to stay on and Jason's wedding band could slide all the way up the babies' arms to their shoulders.
Susan had no issues with the delivery and was discharged three days later. From that day forward they fell into a new routine which would last the next four months. Jason would get to the hospital around 4 or 5 a.m. and stay until he had to leave for work at 7:30. Susan would then come and stay the remainder of the day. Jason would join them after work for some family time, and then they would head home around 8 or 9 that evening. "You expect your life to change when you have kids," Jason said. "We didn't know any different. That was our routine."
The two boys were in different pods in the NICU due to the severity of their conditions. Gavin had hardly any white blood cell count, had low blood pressure and high sugar. Conner was initially breathing room air and was being treated with antibiotics mainly due to Gavin's infection. Both boys had brain bleeds—Gavin a grade three on each side and Conner a grade four on the left.
The Saturday after they were born, Susan and Jason arrived to see the boys, and the nurses wouldn't let them in to see Gavin. They went to Conner's pod where there were windows looking in to Gavin's. Eventually the nurses came and got them. Susan recalled them saying, "We really don't want you to see, but you're watching anyway." Gavin was unable to breath. They had put him on an oscillator, which is a high frequency ventilator. He was immobilized and the machine was making him shake and forcing quick breaths. "It was not ideal, but the regular ventilator wasn't working," Susan said. By Sunday, Gavin was easing into his new ventilator. On Monday, when Jason arrived before work, he was told Gavin was no worse, but no better. Jason had just left when they called Susan and told them to both come back in. "They told us they didn't think he was going to make it," she said. "I remember thinking, 'how did we get to this point?'" After working on him all morning, his state was not improving. Gavin was not responding to shots of epinephrine, so he was placed on an epinephrine drip to keep him alive. Jason and Susan had to decide whether to take him off of the breathing machine. The doctor told them this was about quality of life. Susan remembered talking to the doctor and saying if this is about us ­­having to take care of him, "bring it on." The doctor explained that Gavin had no brain activity and, if they chose to keep him on the oscillator, his body would eventually fail. If they waited, they might not be there when it happened.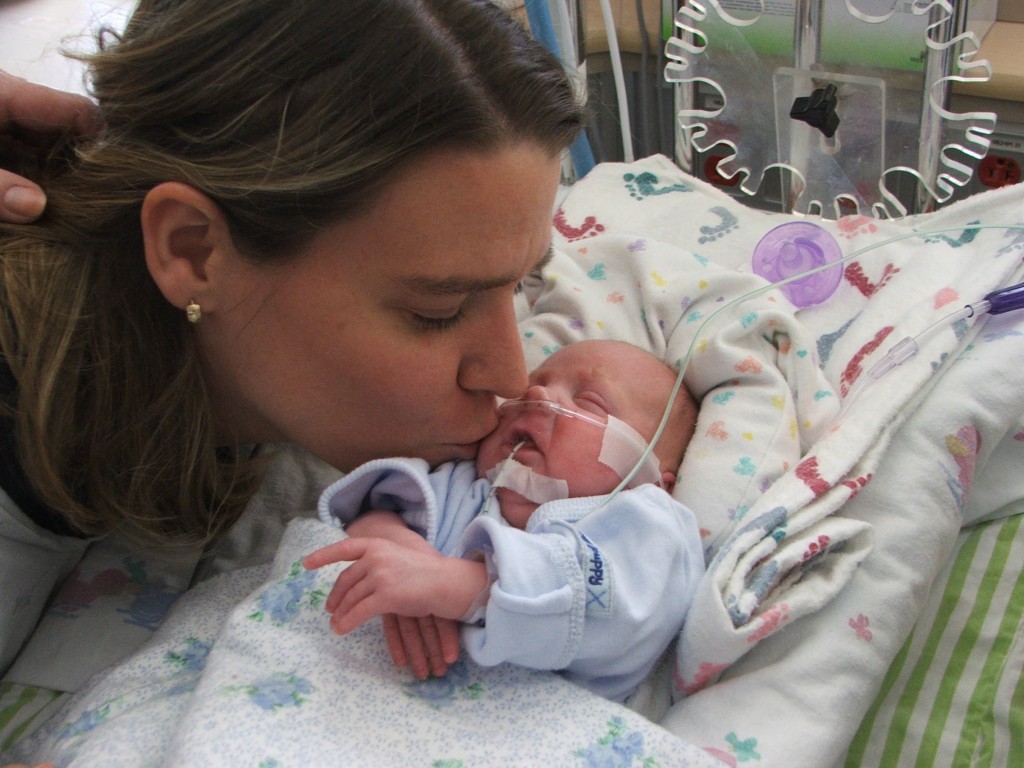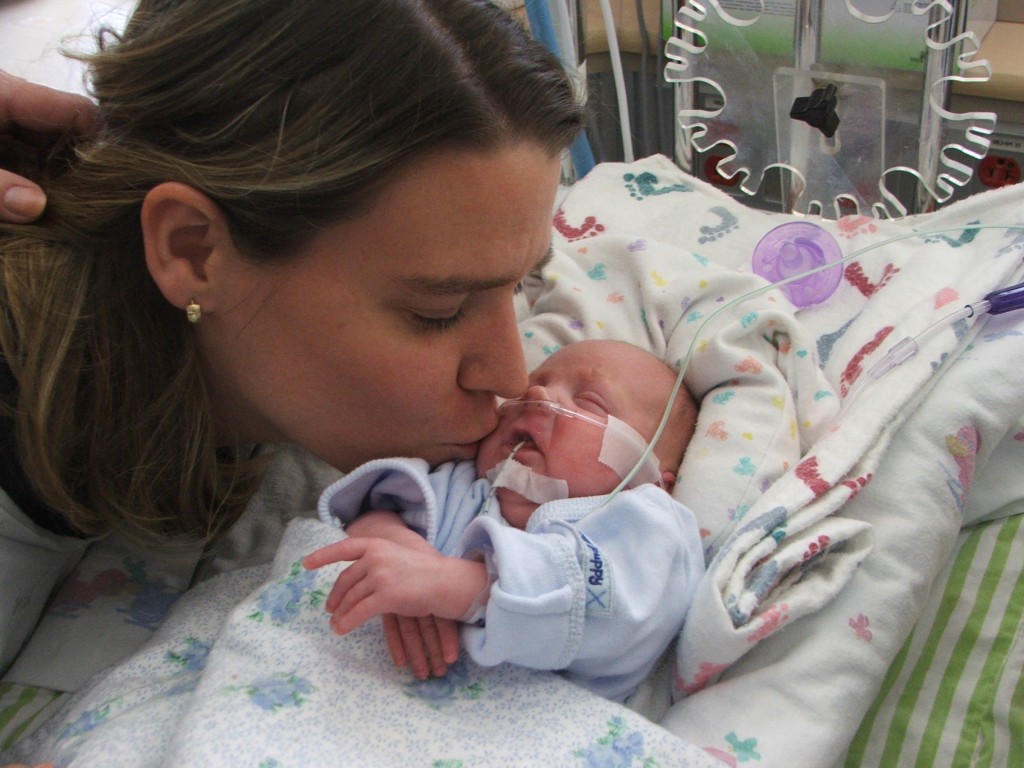 Jason and Susan called the immediate family in and had the pastor of the church they were attending come in and baptize Gavin. She explained that, even though only two people were typically allowed in the NICU, they permitted it. After much prayer, they made the decision to take him off the oscillator. Susan said that it seemed as if the decision had already been made, but she still couldn't tell them. "I couldn't verbalize it. You just can't say that. Jason had to be the strong one," Susan said. "I can't imagine going through this with anybody but him." On the evening of December 19, Gavin took his last breath. It was the first day they got to hold him and the first time they really got to see his face without any of the equipment. They each held him while he was on the ventilator and then Susan held him as he passed. The nurses cleaned him and put him in a gown. In a private room, the immediate family gathered with Gavin to say goodbye. "Jason finally told me it was time. I couldn't give him to anybody. I told him that someone would have to take him from my arms," Susan said. "We never heard Gavin cry. He never had a voice." Gavin also never opened his eyes.
Six days later, Conner did. "What a Christmas gift," Susan said. "If we hadn't have had Conner to keep us going, I would probably still be curled up in bed." But that night another scare ensued. They were supposed to get to hold Conner that evening. The nurse told them that she didn't like the way he was breathing and said it was up to them if they wanted to hold him. Susan recalled telling the nurse, "What we want doesn't matter." They didn't hold Conner for another month.
His condition worsened the week after Christmas. He coded twice in the beginning of January, and had to be revived. He was placed on an oscillator. They knew that machine too well. "We knew we were in trouble if they ever brought in that horrible machine," Susan said. "I was watching my child die again." The nurse told Susan that he responded better with her touch and for her to keep her hand on him. "I didn't move," she said. "I was not going to let that baby out of my sight." Jason recalled telling the doctor, "I'm taking that one home and it's your job to make that happen." The road to home was still a long one. "We were just taking whatever we could get," Susan said. "I would fly to the hospital, praying the whole way, and run up to see him."
Conner's breathing gradually improved enough to move him back to the regular ventilator and they were able to hold him once again; however, the scares were not over. Susan recalled one time when she was laying in the chair with him on her chest when he again coded. The nurse told her to not be afraid, that she was going to continue holding him while they worked on him. She lay perfectly still while they worked and one nurse yelled, "Come on you rotten little child," in a way that was not at all offensive to the Prices. "They loved him and took care of us," Susan said. "We needed to be there and see at all times and they accommodated us."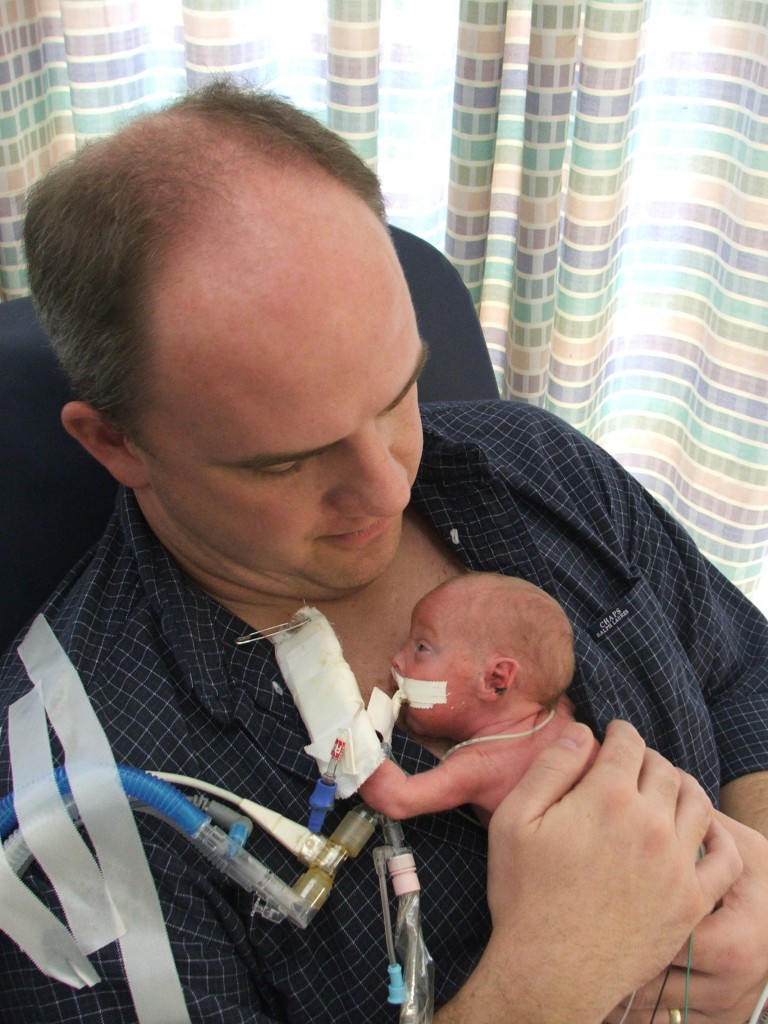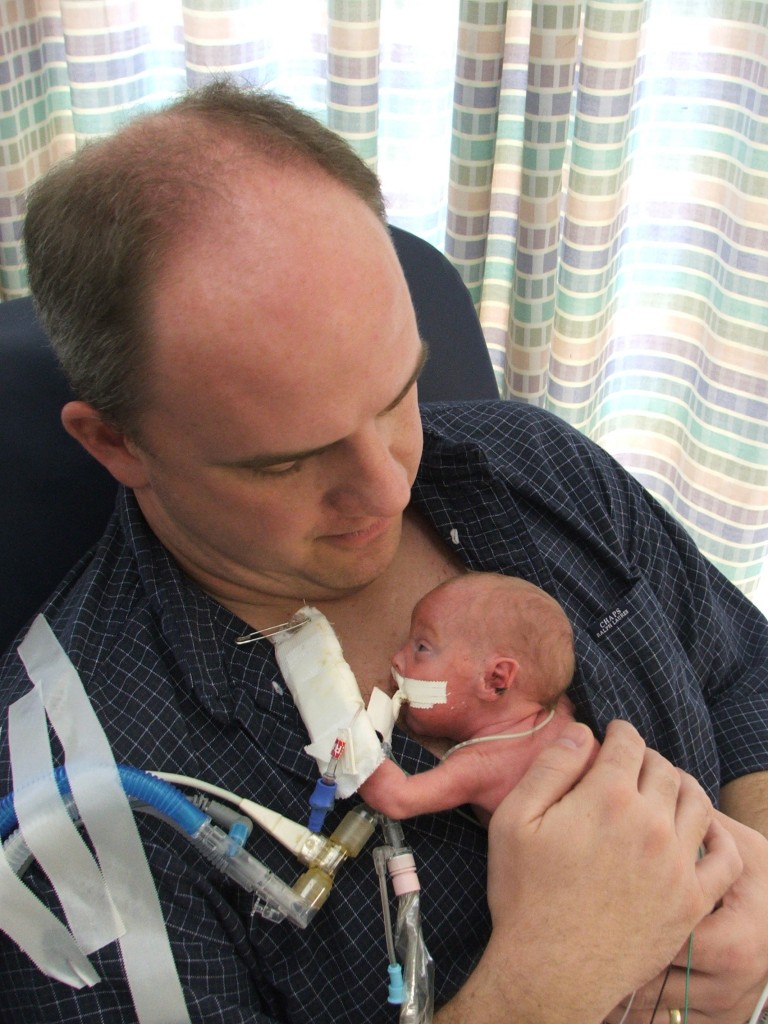 Things continued to improve, but there was still the brain bleed to deal with. The doctors explained that brain bleeds can drain, but don't go away. The blood gets reabsorbed, but leaves holes where it has pooled. Conner had a funny grade four bleed, shaped like the Chicago Bear C. It wasn't as massive as some, but it was still deep enough to receive the worst grade. A scan in January had shown that the bleeding had stopped and that it wasn't getting worse. This was the best case scenario, or so they thought. Only time would tell what effects the brain bleed would have on him physically and mentally. A month later, they did another scan. The doctor came in to report the results. "I don't know how to tell you this," she said. "This never happens. It's absorbed. There are no holes. I can't explain it." Their response: "You don't need to."
Ironically, that was on Valentine's Day. "He had a knack for holidays," Susan said. On February 28 they were moved downstairs to the less intensive NICU and Conner was put on regular oxygen. By the end of March, they started talking about bringing him home. But then setbacks occurred in the form of decreased oxygen levels and failed car seat tests. Finally, when Conner passed all of the doctor's tests and earned the grade of a C, he could be taken home, most likely with equipment. "They kick them out at Cs," Susan said. She recalled telling the doctor, "I want him home more than anything, but I'm a teacher and I really want him to have an A. We expect As." The doctor returned later and told her that she had thought about what Susan had said and she had decided to hang on to him for a while. This was welcomed news for the Prices. "We didn't want to worry about him turning purple. We wanted him to be ready," Susan said. On April 14, Good Friday nonetheless, Jason and Susan brought Conner home. "He was ready. It was the right time," she said. "He was so rotten for so long, but once he turned the corner, he just took off."
Thanks to good friends, Lisa and Chip Barnett, Conner had a completed nursery to come home to. This was fitting, as Lisa had been the one to set Jason and Susan up on their first date and happened to share a birthday with the twins. Lisa was also the one who arranged the "magic cooler," which was filled with dinners on a regular basis by friends and co-workers. "We had family there, friends, nurses, doctors and the magic cooler," Susan said. "Everyone took care of us."
Despite what the doctors had told them, they had no return hospital visits. "The first winter was a biggie," Jason said. "He had to build his immune system. We had to be careful, but we didn't overdo it." They didn't take him to see Santa Claus his first Christmas at home, but they did take him out. Susan recalled asking Virginia Tech football coach Frank Beamer to use hand sanitizer before holding him for a picture at a children's book signing his first summer. In general, she said, "We just used common sense." He did get pneumonia twice, but was able to be treated at home.
Conner was initially delayed, not walking until he was 19 months, but Susan said when you adjust the time to his actual March 28 due date, he really wasn't off by much. He had to undergo physical therapy for his low muscle tone, which he tested out of by age three and is currently in speech therapy at school, which will probably last through third or fourth grade. "He is a goofy, healthy kid," Jason said. He does well scholastically and plays t-ball, basketball and soccer. "He's not the best at sports, and he's not the worst. He's a 6 year old kid."
You would think that the Prices would have had enough of the hospital, but Jason said two of his favorite times of year are their annual visits back, one on Conner's and Gavin's birthday and again on Conner's discharge date. Though the NICU has moved over to Roanoke Memorial, they visit the same doctors and nurses and take them treats to show their gratitude. On one return visit to the hospital, Conner's doctor said, "I need to borrow him." He took Conner to meet parents who were living through what the Prices once had and explained that he had been a 24-weeker. "They were more like friends and family. The day we lost Gavin, the doctor was crying. He wasn't just a number," Susan said. After Gavin passed, his primary nurse asked to be Conner's primary. She told the Prices that she had really bonded with them. Another nurse presented them with a Christmas wreath with Gavin's footprints on it. Several nurses came to visit Conner at home and brought him Easter presents. They returned at Christmastime. "They were family to us," Susan said.
Conner's story is nothing short of miraculous. "There's no real explanation for how well he is doing," Susan said. "We just wanted him alive, whether he was deaf, blind or had CP." They had bought some land with anticipation of building a handicapped accessible home. Susan said she has an overwhelming feeling of empathy for children in wheelchairs. "That should be us," she said, "but by the grace of God, it's not. Through no doings of our own, we have a remarkable little guy."
Susan and Jason wanted Conner to know about his twin brother. They explained to Conner that God took care of both of them, just in different ways. God sent both of them home. Initially, this was hard for even them to believe. "We wondered how God could let this happen but then to see how Conner transformed… He really is in control. Our faith is restored. As horrible as it was losing Gavin, to watch Conner transform was incredible," Susan said.
Conner also knows about his fight for survival. "We want him to know, but we don't dwell on it," Susan said. Jason and Susan explained that his medical history is not something they run to his teachers about. If you didn't know, you wouldn't know," Jason said. "We don't want him to use it as a crutch."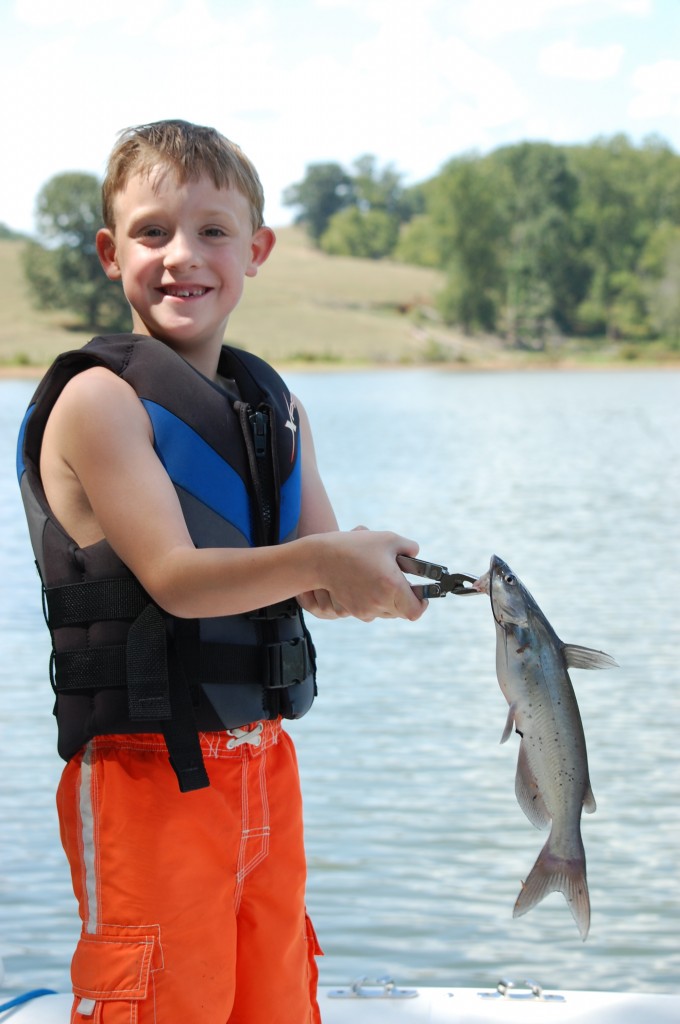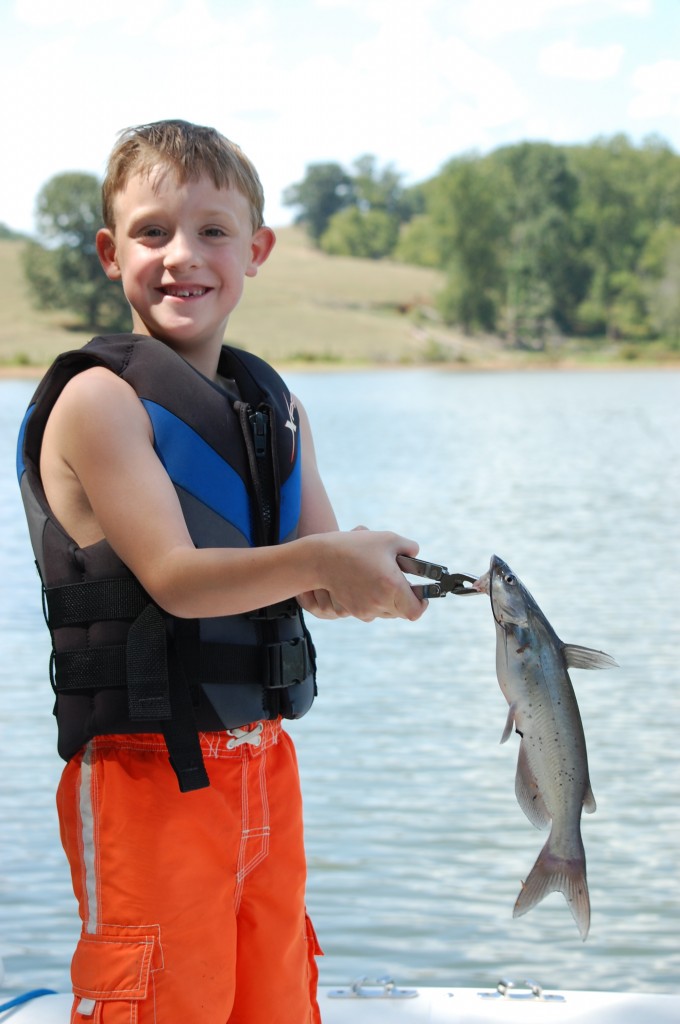 Getting pregnant again was a fairly easy decision for the Prices. "We were nervous and didn't know how long it would take. We always wanted more kids. Once we felt like it was a good point, I went and talked to different doctors," Susan said. Almost three years after the birth of the twins, Susan conceived. For her second pregnancy, Susan was under a microscope. She was checked on a weekly basis starting at 12 weeks. Around 22 weeks she went in for a checkup and everything seemed fine. Jason had planned to go on a hunting trip a few days later. Susan couldn't help but be a little nervous about his leaving. The doctor said, even though it was only a couple of days away, he would check her again the day before Jason was to leave. At that checkup, her scan showed her cervix had shortened two centimeters in two days. The following day, she had an emergency cerclage, where they stitch the cervix to keep it closed. An incompetent cervix is most likely what caused the premature birth of her twins, but with the cerclage and modified bed rest, Susan gave birth to a healthy 9 and a half pound baby girl, Parker Delaney, at 37 weeks on May 2, 2009. "It was almost like I gave birth to a toddler," she said. Coincidentally, they had one of Conner's and Gavin's nurses when they delivered Parker. Word spread, and several nurses came up to see the Prices and meet the new addition.
Susan had to take similar precautions when she got pregnant six months later, but this time she knew the protocol. Instead of waiting for something to happen, they did a preventative cerclage at 15 weeks. They still checked her frequently, but she never had to go on bed rest. On July 28, 2010, she gave birth to Keegan Banks at 38 weeks. Keegan weighed 8 pounds, 4 ounces, well maybe. A broken scale prevented the hospital from having a definitive weight…but they got to hold all 6, 7 or 8 pounds of him right away, and that detail was just a tad more important.
-Katie Lewis