Roaming Roanoke: The Roanoke Star
This week's blogging destination is a Roanoke iconic landmark – the Roanoke Star!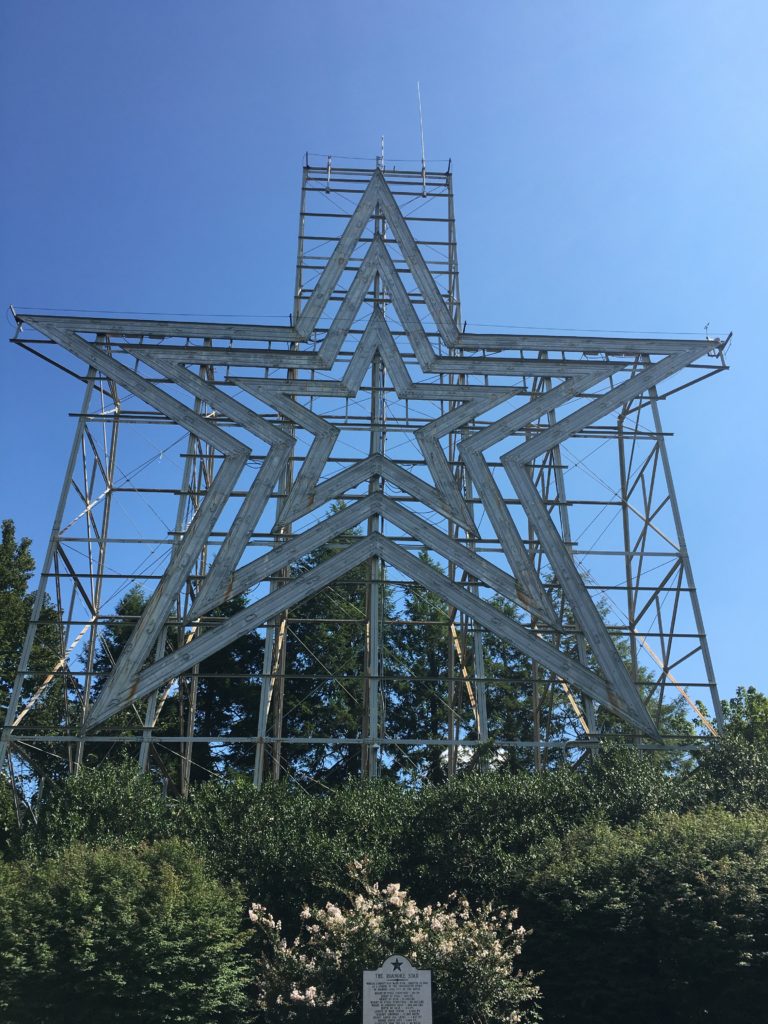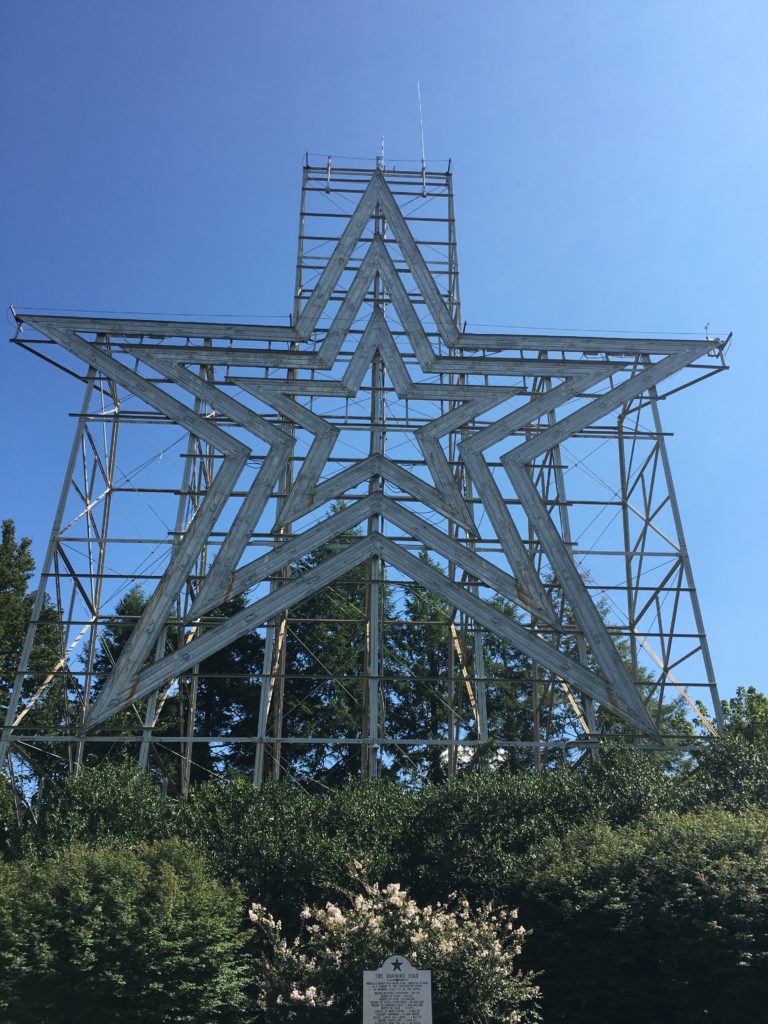 Roanoke is nicknamed the Star City and the illuminated star is perched high over the city on Mill Mountain. It's something you cannot miss in both day or night while driving around downtown and the surrounding area.
The Roanoke Star was one of the first local landmarks we learned about when we first found out we were moving here. It also greeted us to the city on our first trip here before we moved here. I hate to say it, but we didn't make it up the mountain to see it up close until recently. We always intended to but time passed by. We finally drove up there at the end of August!
Seeing the iconic star up close was great, and the view of Roanoke Valley was phenomenal! The view of the mountains and the valley below is majestic and memorable! I hope to go back in other seasons as well to see the view from atop.
I feel like the Roanoke Star at Mill Mountain is something most people who grew up here or have lived here for awhile have visited. I know there's not a lot of information I can pass along that you don't already know.
Just in case you haven't been to the Star, it is easy to find from downtown. Just follow the signs! It is FREE to go to the Star! Because it is outdoors, there's plenty of room for social distancing. It wasn't very crowded when we there on a weekday afternoon, but I'm sure it gets crowded at times. The area is stroller friendly but we let our one-year-old move on her own.
It was fun learning the Star's history. It was designed to only be a Christmas decoration in 1949 for the shopping season, but it has stood for nearly 71 years! It is also considered the largest free-standing, man-made star in the world! How cool that it's here! It is 1,045 feet above the city of Roanoke. The Star is lit in white lights for most of the year but changed to red, white and blue for certain holidays or current events. PlayRoanoke.com has its detailed history online as well as the Star Cam! Our family looked up the Star Cam online feed while we were up there to see ourselves!
Our family enjoyed our trip to see the Roanoke Star! I'm sure we will go plenty more and take our out-of-town relatives and guests in the future!
Now it is on the to the next place! If you have suggestions for us to visit, let me know!
Other Roaming Roanoke Posts: