Back to the Movies: Tangled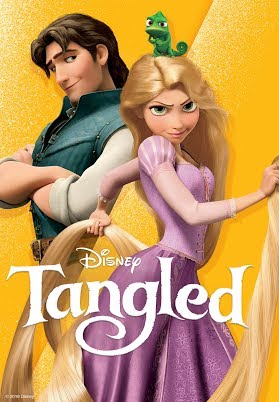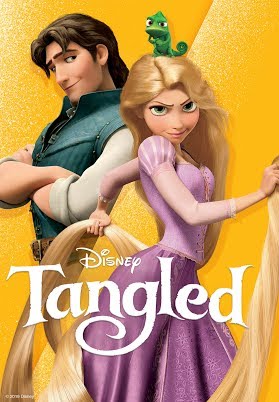 Watch This, Do That: Tangled
In this crazy pandemic world we live in right now, we figured this was the best movie to start off our new weekly column with! After all we can all relate to Rapunzel now: stuck in one building for weeks and years with no end in sight.
---
That's the life of Rapunzel from the Disney movie, Tangled. She was taken at birth by a witch who realized that Rapunzel's hair was a fountain of youth. Flynn Rider, also known as Eugene –  saves Rapunzel and her chameleon sidekick by accident as they take an amazing journey to fulfill her lifelong dream of seeing the floating lanterns that she sees out her window up close. 
Your kids will probably be able to relate to Rapunzel, since they have been stuck inside for over half the year! But she finds a lot to do around her tiny home and becomes quite good at many things. Unfortunately – none of those things help her when she enters the real world for the first time to meet people.
Here are some suggestions on what to discuss with your kids while watching.
Who to trust. This is a tough one for kids of all ages. Mother Gothel raised Rapunzel, but loved her only for the magic her hair could bring. She taught Rapunzel to be scared by outsiders because if Rapunzel left, Mother Gothel couldn't stay young. Then Rapunzel meets Flynn Rider, a swashbuckling thief who also lies a lot. Who does she trust and why? This is a great lesson to teach kids about trust and how to find it.
Hobbies are important. Rapunzel had 16 years to become a master at many skills: music, painting, pottery, cooking and cleaning to name a few. As kids are stuck inside and don't want to work on school lessons 12 hours each day, it's important to have hobbies that teach us to be experts at something new. What new hobbies are your kids eager to try?
Step outside your comfort zone. Rapunzel was raised in a tower and for 16 years she never left. That was her comfort zone. When she finally escaped, she was torn if she should go or not, because she didn't know if it was really a good idea to try new things. It is. Because failure is OK as it teaches us how to succeed.
Movie-inspired activities
Now that you've seen Tangled, try these screen-free activities inspired by the movie.
Learn to braid. Summer is the perfect time to pull up long hair and add something cute. Kids can learn to braid with these hairstyles, and if your child's hair isn't long (or they don't like their hair messed with), try the activity on yarn or a doll. 
Frying pan catch. Use some pans to play catch with a soft-toss ball to stay active in the back yard. They won't be as easy to use as a baseball mitt – but that's the fun of it!
Make a paper lantern –  Rapunzel was fascinated by the lanterns that flew in the sky. Instead of trying to make those, they are a pretty big fire hazard after-all, try these newspaper lanterns with an LED light.
Paint murals – Rapunzel loved to paint everything she saw outside her window. Use this as inspiration for your child to paint the sidewalk, a big piece of paper, or even a canvas!
Ideas – The lanterns were used in the movie to help the king and queen cope with the loss of the princess and try to lead her home. Ask kids what they think they can do now to help. Maybe it's to paint positive messages on the sidewalk, call a neighbor or older relative.
Photos and story courtesy of The Walt Disney Company.